Happy 7 months to my beautiful girl!

Monthly pictures are becoming a bit more challenging since Mackenzie is a bit more mobile! She has learned how to scoot and is not a fan of staying in one place for too long!

She still adores her big brother and keeps us laughing. She's doing a bit better with solids.. she eats a small portion of yogurt most days, but that's about it.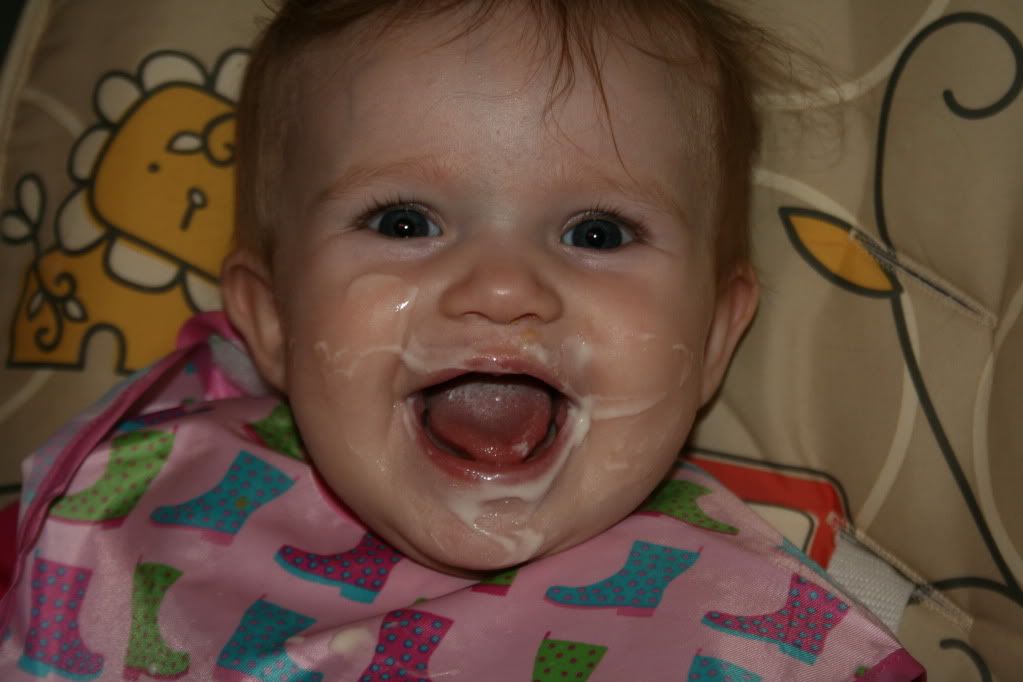 She's LOVING school these days. She gets so excited and starts kicking her legs when we walk in and see her teacher. I love that my girl loves going, makes drop offs just a bit easier on me!