Braden's school had its annual Children Around the World parade today. He's in the Preschool 1 class and they represented France.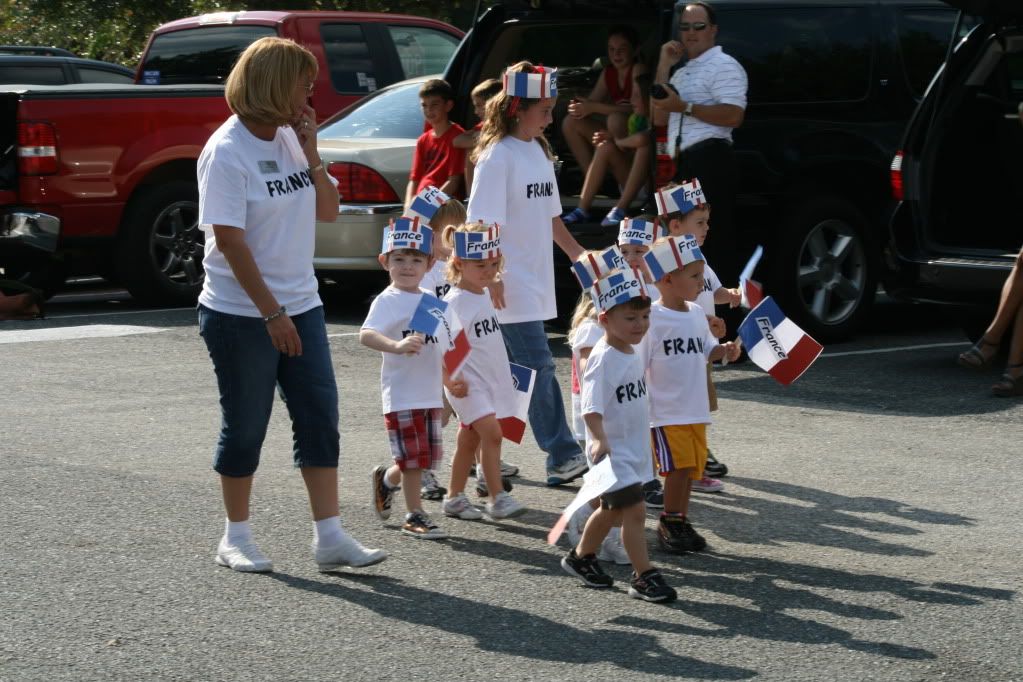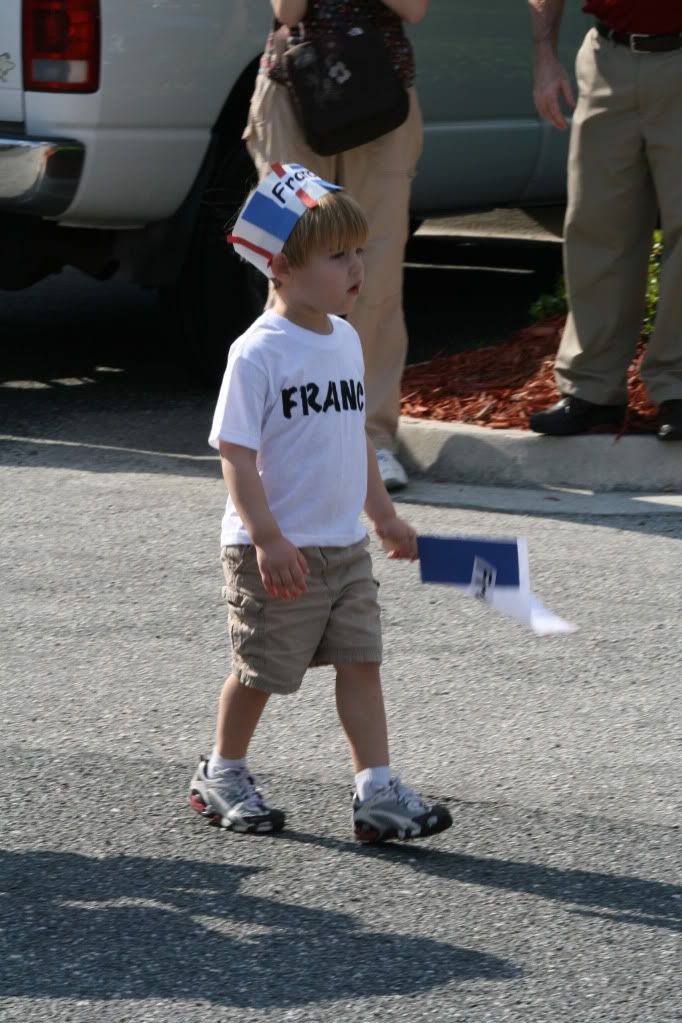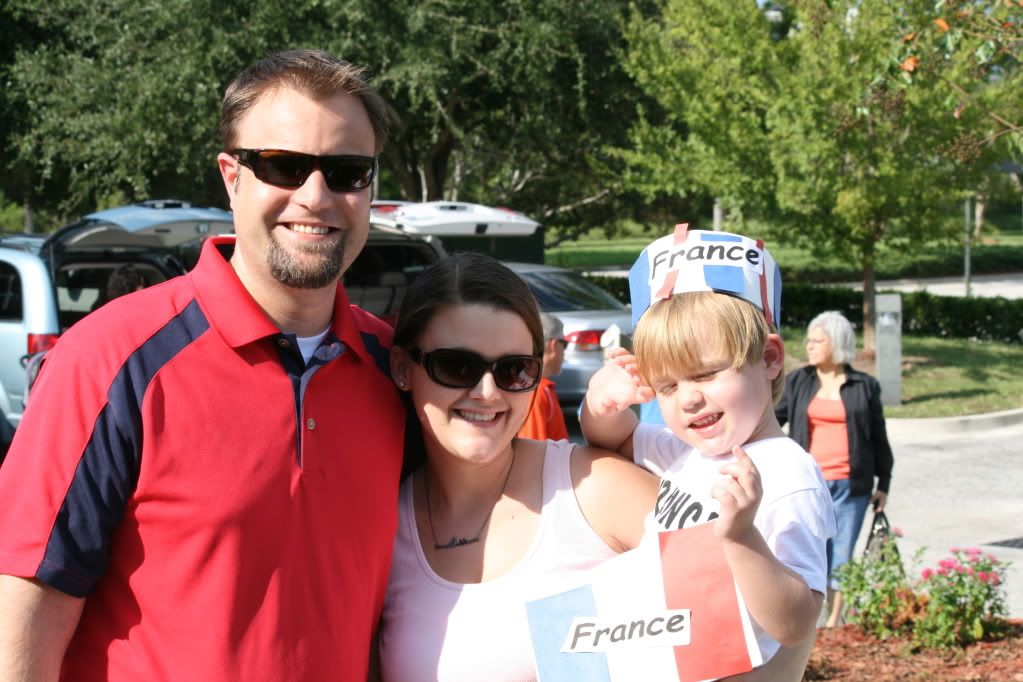 And as soon as the parade was over, he had to run and check on his darlin'. I do believe I've been replaces as the #1 girl in his life.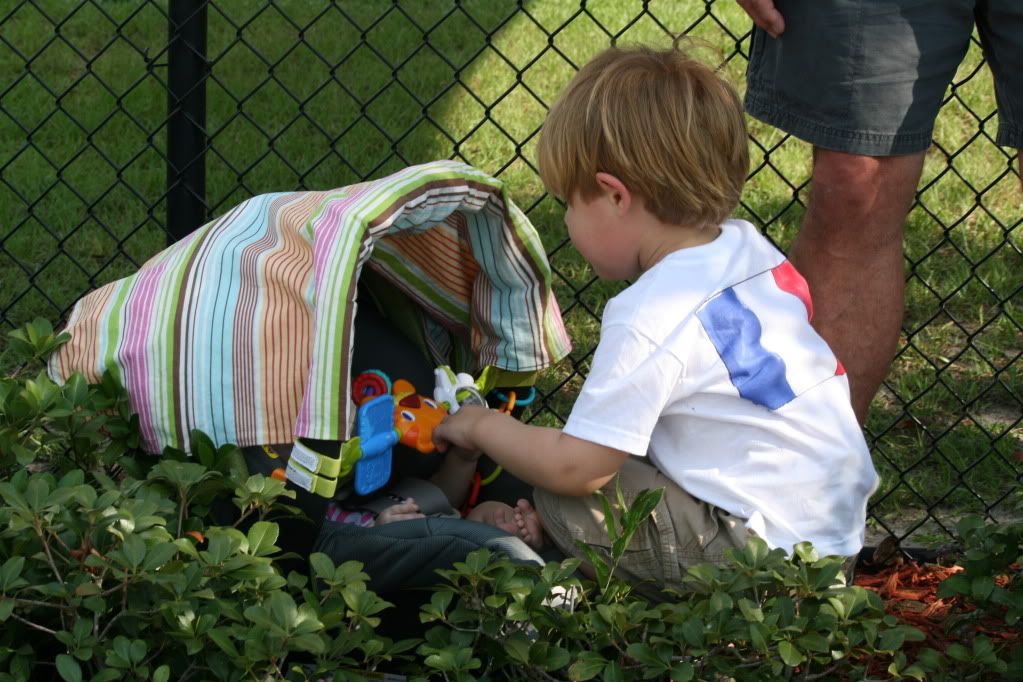 And quite possibly in Adam's too.