This was the first year that we decided to take Braden trick-or-treating. To be honest, I have issues with parents who take their itty-bitty kids trick-or-treating. We all know you're getting the candy for yourself! I just think it's weir, but whatever. We took Braden to a few of the houses right around ours.. he wasn't too sure about it at first, until he realized all he had to do was say "trick or treat!".. or just look really cute.. and he'd get candy.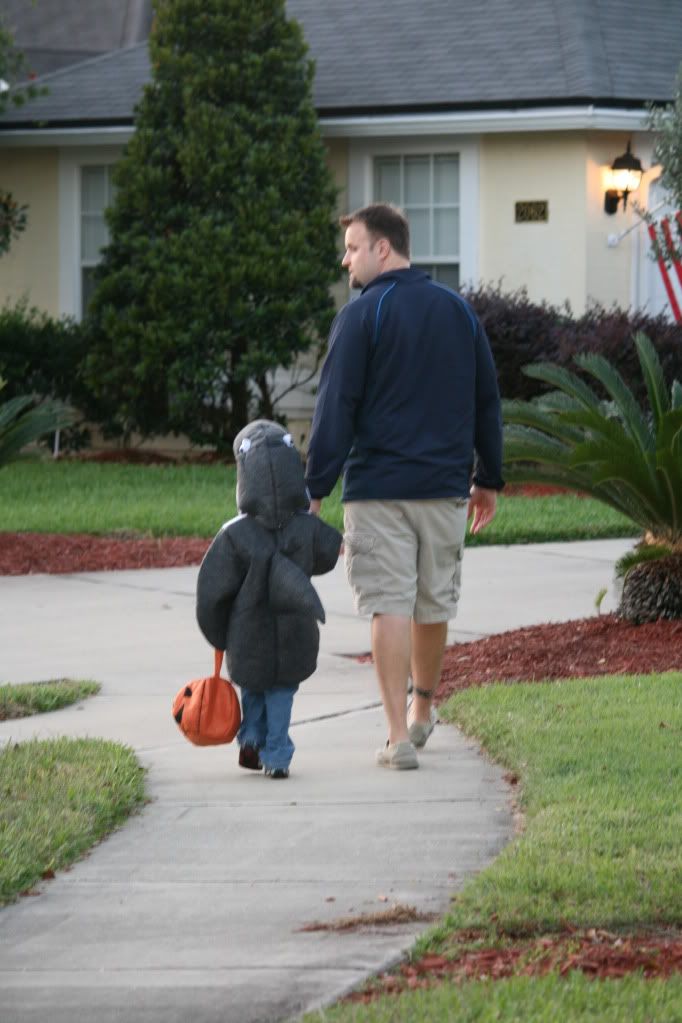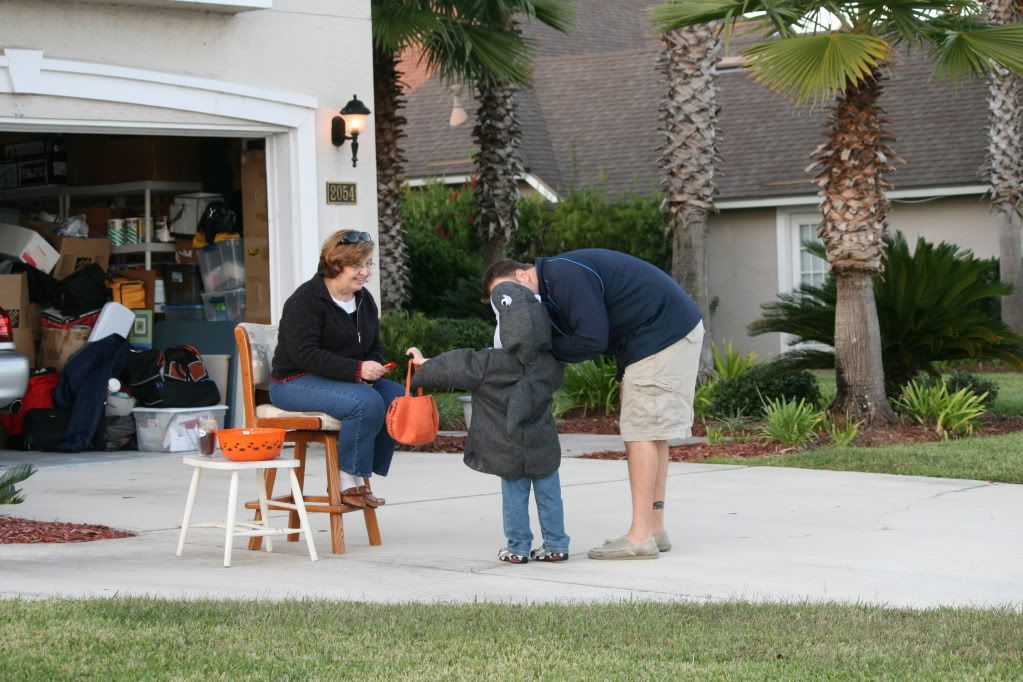 My parents came over to help hand out candy at our house and keep an eye on Mackenzie so that both of us could go out with Braden. He quickly decided that trick-or-treating wasn't for him, after about 10 houses he was ready to come home and help pass out candy.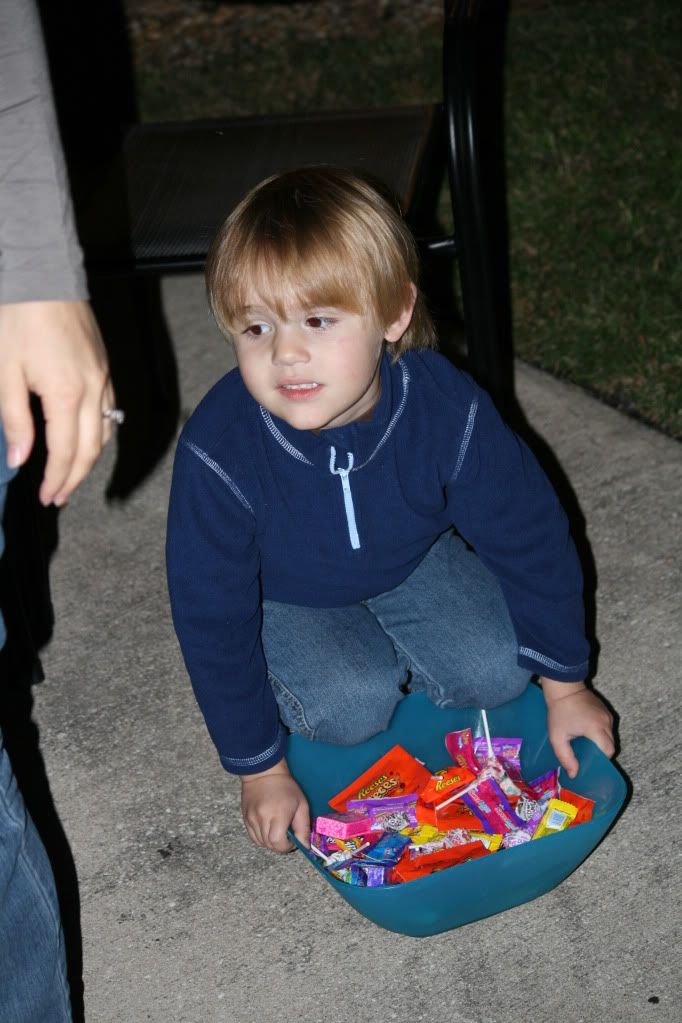 Miss Mackenzie wasn't sure what to think of all of the costumes.

So, she just went to sleep