This is what Mackenzie thinks about Monday's..

I can't say that I disagree. She's still not big on eating. She'll gnaw on these Baby Mum Mum things for a minute or two while I inhale my dinner, but I wouldn't say she's a huge fan or anything.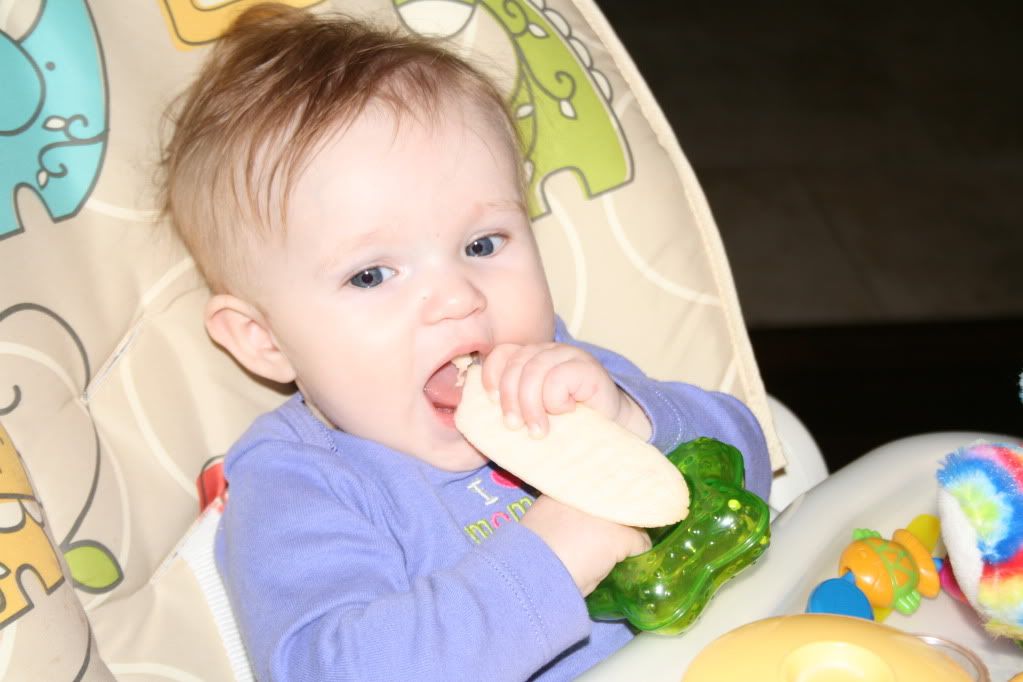 She's not a fan of her jumparoo either, she'd rather be held. Lucky for her, we're happy to indulge. And Big Brother is happy to keep her entertained when we can't.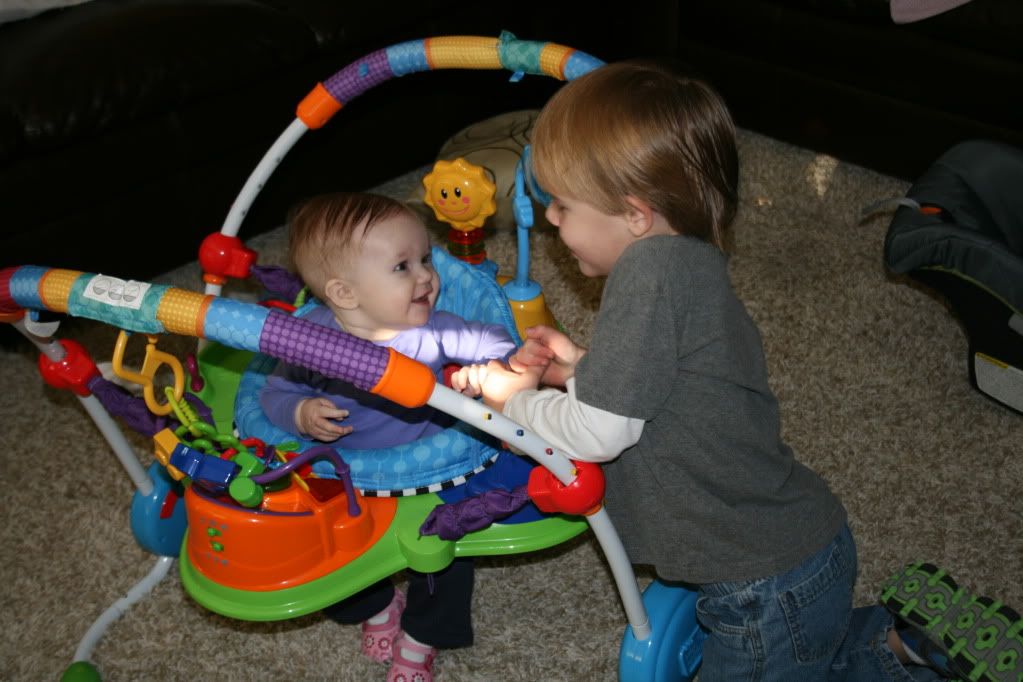 I've been feeling a little guilty lately. As I flip through pictures on the camera and look at those I've downloaded on the computer, I have so many more of Mackenzie than I do Braden. It's not entirely my fault though… this is what I'm working with.. gotta love that 3-year-old attitude.

I don't know where he gets it..