We spent Monday at Hollywood Studios.  Miss Mackenzie insisted that she needed a pair of sparkly Minnie ears.. and.. well.. we can't say no to her.
We grabbed Fast Passes for the Toy Story ride and then took the kids to play on the "Honey, I Shrunk The Kids" playground, since Braden was such a big fan of it the last time we took him.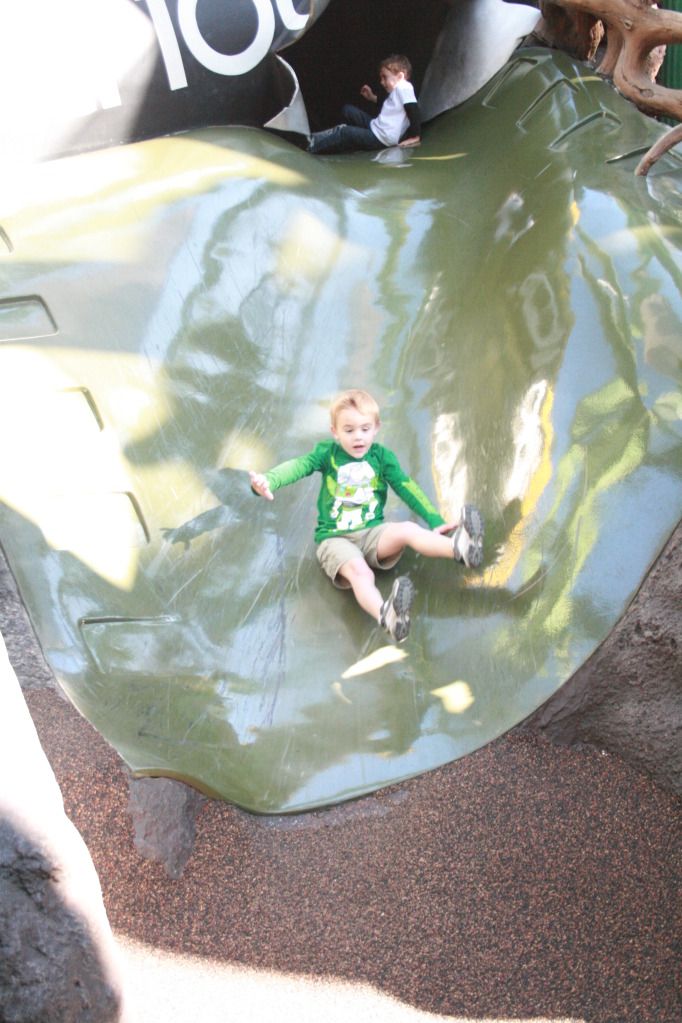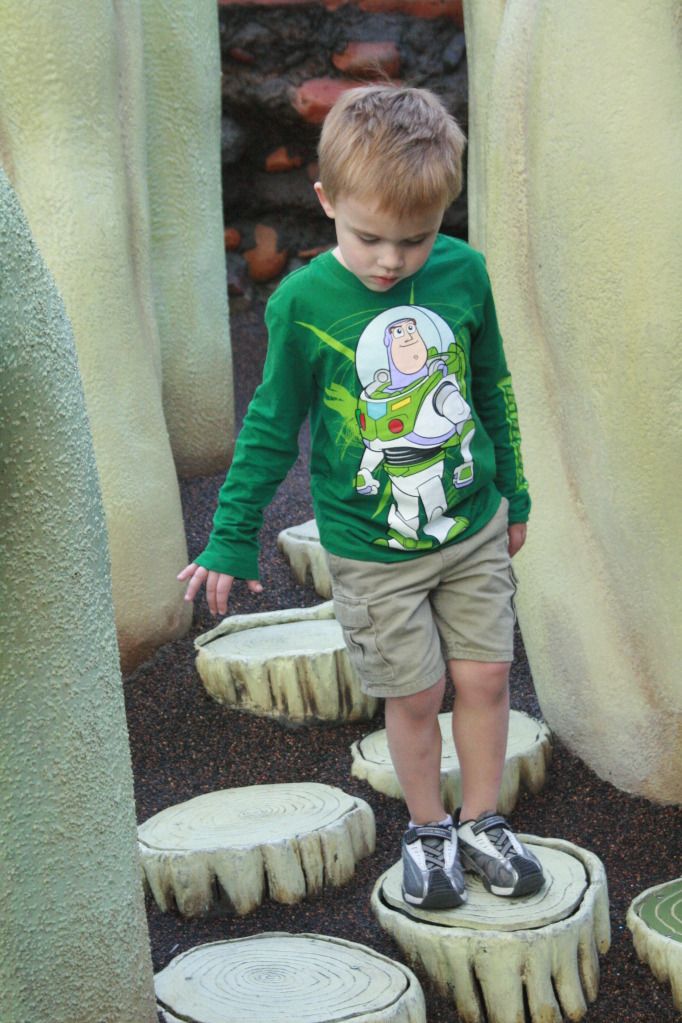 We made it back to the Toy Story ride with just enough time to ride and make it to our lunch reservations.
On the walk from the Toy Story ride over to Hollywood & Vine for lunch, Mackenzie passed out.  Like, out cold, no way she was waking up.  Thankfully, the restaurant was running a bit late, so she snoozed in her stroller for a bit while Braden and I wandered around the shops.  The hostess there was super sweet and once she realized Mackenzie was asleep, she let us take the stroller in so we didn't have to wake her.
She woke up when we were halfway through lunch in an awesome mood and ready to eat.  This girl has an appetite and LOVES her macaroni and cheese!
She couldn't be bothered to stop eating to watch the show..
And this is her "What the heck, Oso?! I'm trying to eat here!" look.  Poor guy didn't realize that she was covered in chocolate mousse and he leaned in to try to say hi.  It was hilarious watching him back off.

Braden is not a fan of the characters, at all.  He likes to see them, but doesn't want them anywhere near him.  Works well for me, I get extra snuggles!

After lunch, we went back to the shops to pick up a stuffed animal for Braden, we promised him he could have a Stitch if he was good.. and Mackenzie fell in love.  This child, I swear, she has us both wrapped around her little finger.  They both do!

We spent the rest of the afternoon relaxing at the hotel and grabbed dinner at Chevy's, we are planning to get up early to visit the Magic Kingdom with some friends tomorrow, so we needed some rest!