Braden has been looking forward to Halloween for a few weeks – he couldn't wait to wear his costume and go trick or treating!  I picked the kids up a bit early from school and we went to our neighborhood amenity center for a little Halloween party and costume contest. There are some seriously adorable children in our area.. and creative parents too!
The kids played until it was time to head home for dinner and trick or treating.
We had pizza from our local pizza place and headed out.
Mackenzie wasn't really sure what to think, she mostly just hung out with Adam while Braden went visiting.
After a few houses, Braden decided he had enough and wanted to go back to the house to pass out candy. Such a sweet boy – he had more fun passing out candy to other kids than he did trick or treating. Makes me feel like we're doing something right.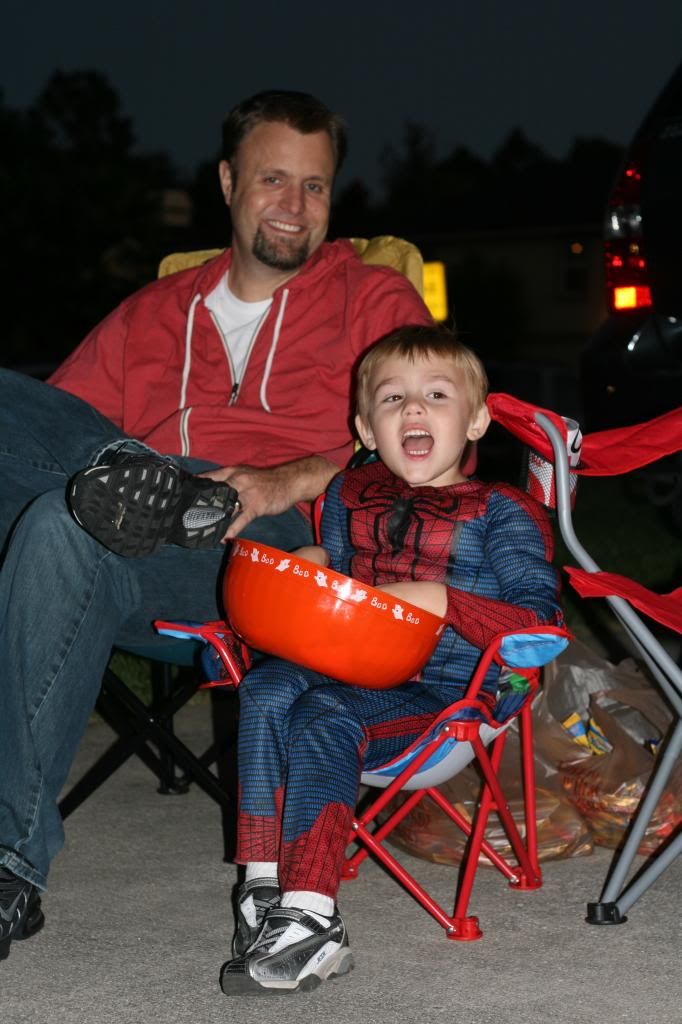 We got cold and the steady strem of trick-or-treaters slowed, so we went inside for donuts and cider, yum!
I hope everyone had a Happy Halloween!