We headed over to celebrate the third birthday of one of B's little buddies today! I can't believe how quickly our boys are growing up. Time is flying by these days.
Jenn did a fabulous job with the party – so many little details! Big ones too.. like Jessie and Buzz from Toy Story!
Here's the birthday boy with his fabulous (and yummy cake).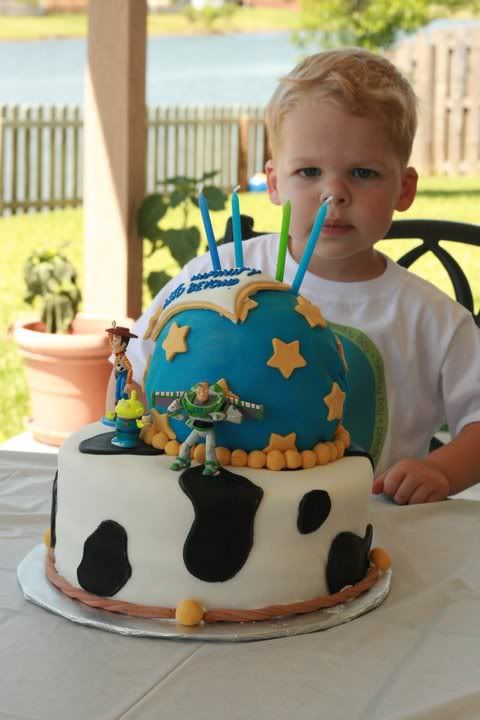 How cute are they? I love that these kids are growing up together!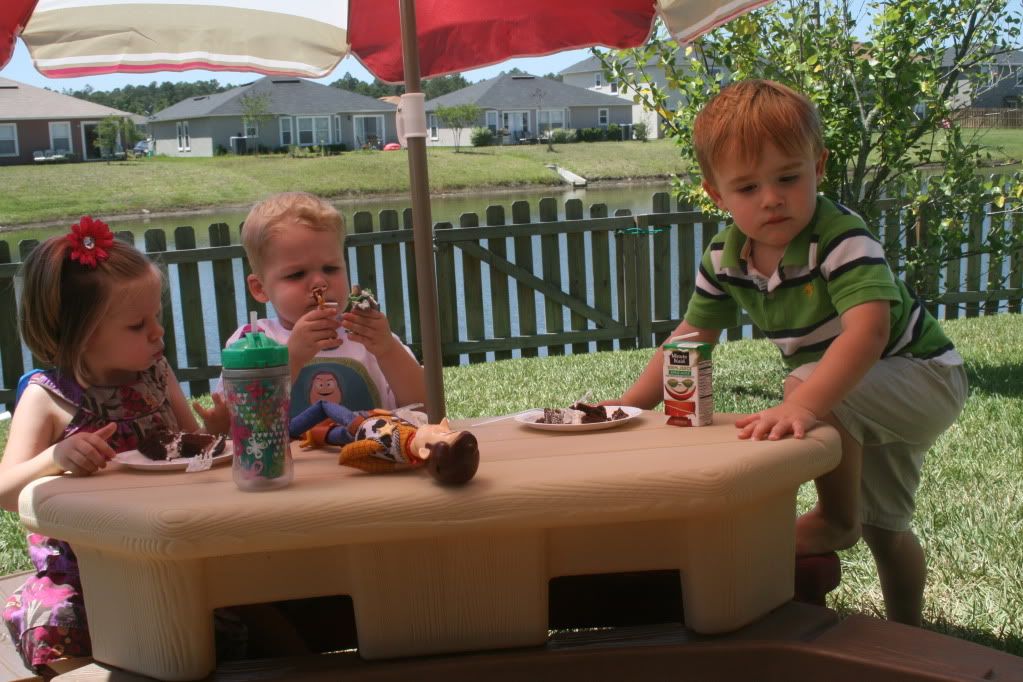 The daddy's kept the beer entertained in the kitchen..

While the mama's kept the kids somewhat under control