We took B to see his first movie on the big screen today, he did great! Cars 2 came out this weekend and since he's such a big fan of McQueen and Mater, we decided it would be a great first movie for him.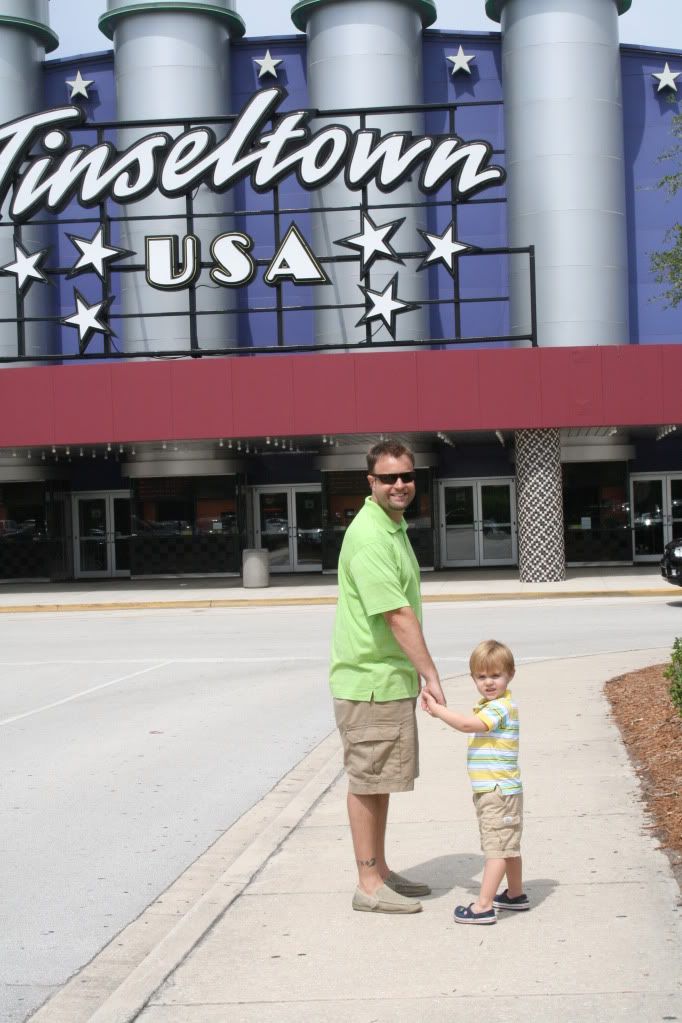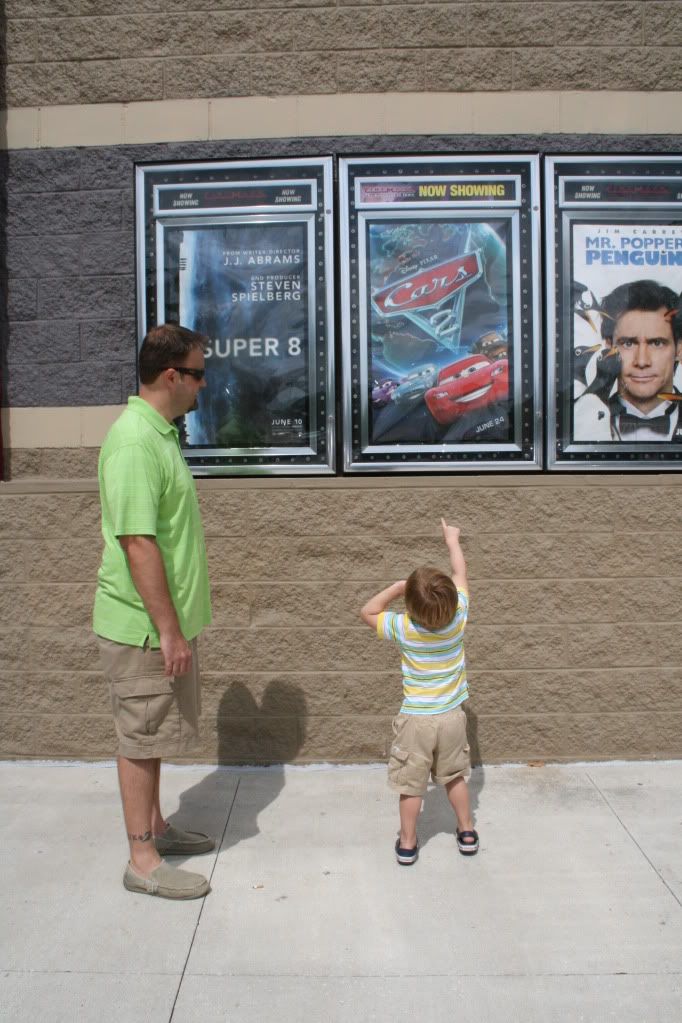 He was SO excited.. especially when he saw the bucket of popcorn that Adam ordered for them to split. About halfway through the movie, he decided he was done sharing and kept pushing Adam's hand out of the bucket.. and if Adam managed to snag a few measly pieces, B pried them out of his hand and ate them himself. He is so his fathers son!

He did really great until about 3/4 of the way through the movie. The movie wasn't really aimed at the pre-school audience, so I was surprised he made it that long. He crawled up into my (barely existant) lap and snuggled with me for the rest of the movie. When I asked him if he wanted to go back, we got a VERY excited yes, with a squeal.. looks like we have a new rainy/hot day activity!