I want to apologize for the back-to-back giveaway posts.  The last thing I want is for my blog to be one big ad, but when it involves a giveaway for you guys, I have a really hard time saying no!  I love when I get the opportunity to give things away!
Also, another apology, because I have so much to talk about.  I'm trying really hard to stay away from the massive updates all at once because I haven't posted in forever, but I'm working on three releases at work right now and with everything else, I just haven't had much time to write.  So here are some pictures from last week and hopefully I'll get some time tomorrow to tell you about the AMAZING time we had this past weekend!  It was busy and I'm exhausted but it was a really great weekend!
So, rewind to last Tuesday.. the kids had dentist appointments and both did really great.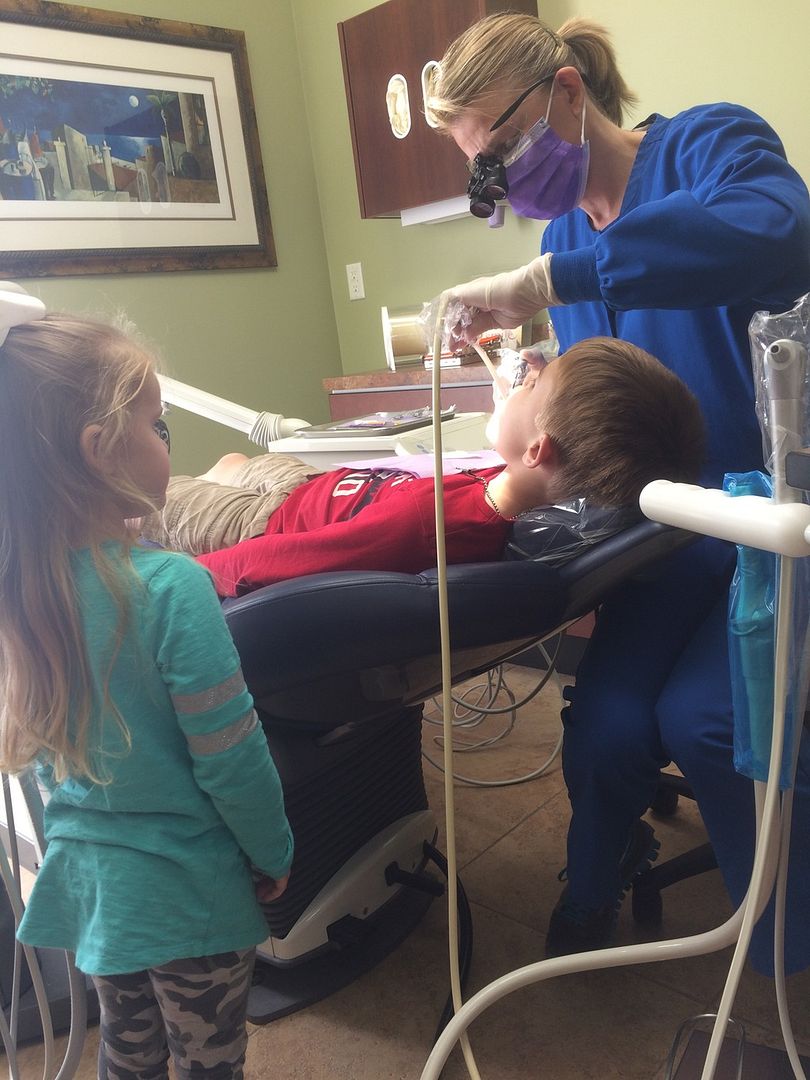 Kenz loved watching Mrs. Julie clean Braden's teeth and gave him a hug when Dr. Laurie told him that he was doing great taking care of his teeth.
Kenz was a perfect little patient too, but unfortunately for her she has very deep pits in her teeth like I do and she had a tiny little cavity.  We took her back in to have it filled and she was so brave!  I was shocked that she sat still while they were drilling in her mouth, but she did and still hugged Dr. Laurie when she was done.
Friday after school, Adam and Braden put the finishing touches on his Pinewood Derby car and took it to the church for the official weigh-in.
Saturday morning was the Pinewood Derby for his Cub Scout pack.  I've never been to one before so I wasn't sure what to expect.  It was a lot of fun, I loved watching the kids (and dads..) get so excited about their cars!
Braden's car, the Red and Blue Racer, is on the left
Braden's car came in second place for the Tiger Cubs and he was so excited to win a trophy!!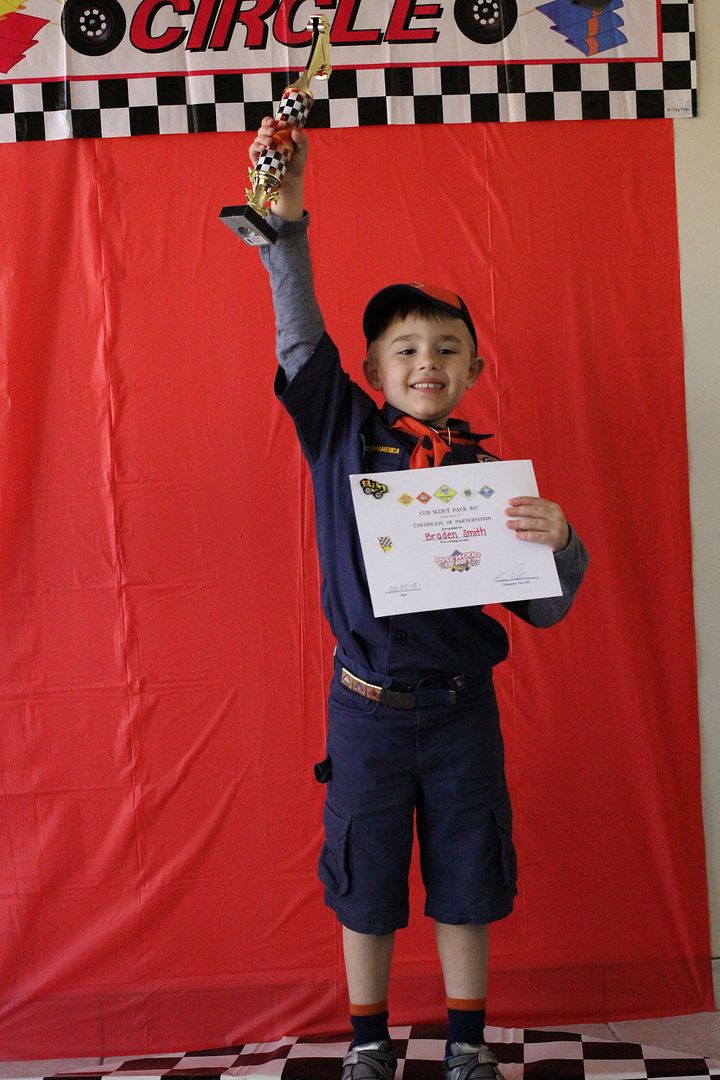 Since Braden was in the top three for his den, he gets to race his car at the district race this weekend.  Grandpa, Braden & Adam have been working on making his car faster (who knew there was so much that went into a Pinewood Derby car?!) so maybe he'll bring home another trophy.  We'll see!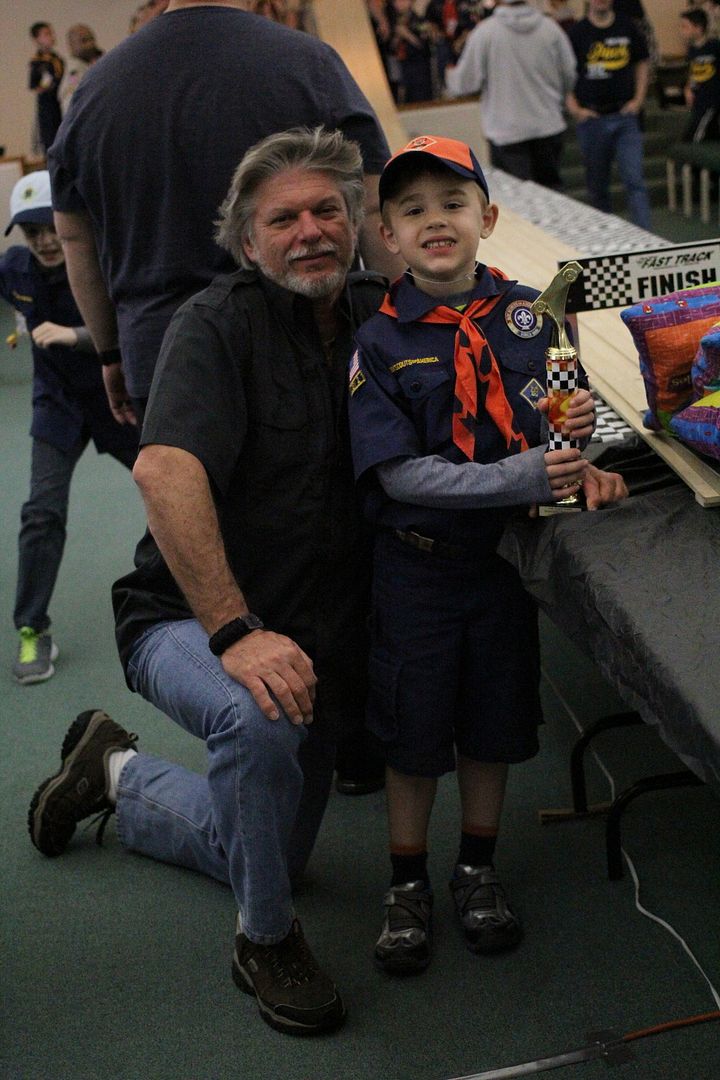 Kenz and I had to leave the Derby a bit early because we had tickets to see Mickey's Magic Show downtown with her "sister"/BFF Katie.
The show was really cute and the girls loved it.  I kept watching their sweet little faces throughout the show, I swear watching your kids reactions to new things is one of the best parts of parenting.
Sunday morning I woke up on the wrong side of the bed.  Rex was being crazy, Kenz was being cranky, and it was one of those days where I felt like I was losing my mind.  I asked Braden if he wanted to go for a coffee date and he said yes, so after a quick goodbye we were out the door for some mama and B time.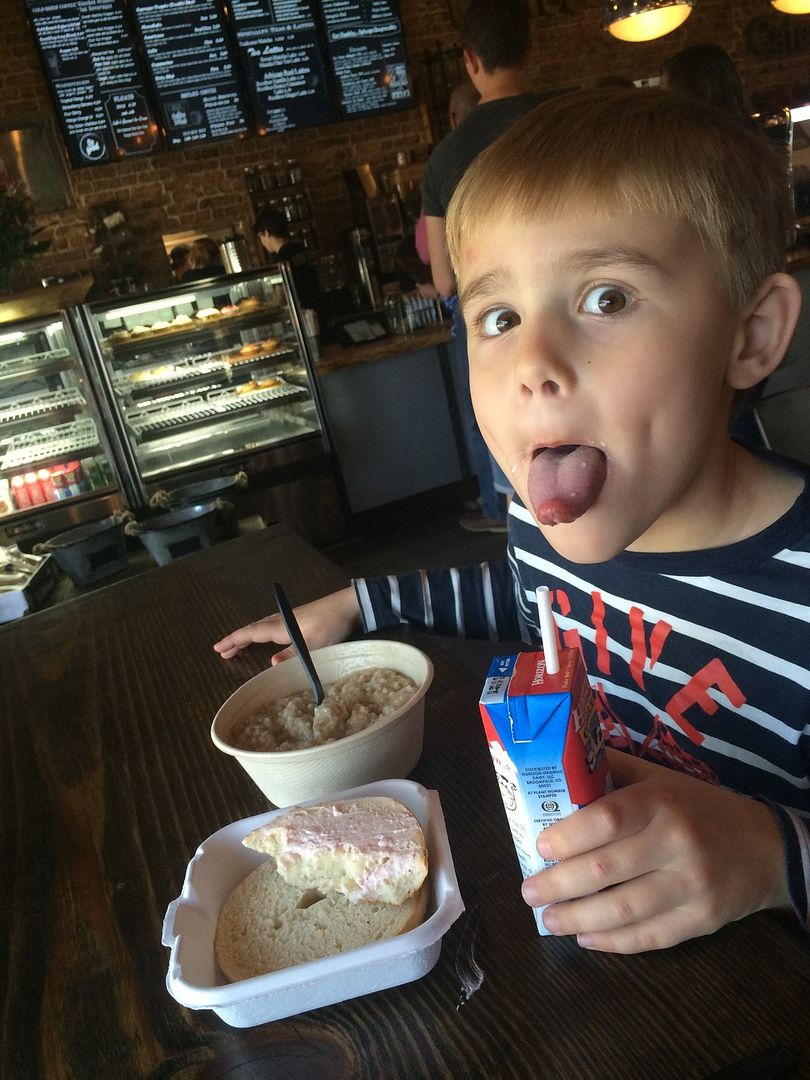 We went to The Urban Bean, a new coffee shop/cafe that opened close to our house and had breakfast and sat and talked for close to an hour.  He's such a sweet little guy and I love spending time with him.  Sometimes he gets frustrated with Rex and Mackenzie (he's my mellow, laid-back kid) and I think the quiet time away does him (and me!) a world of good.
We came home and spent the rest of the afternoon playing outside.  Braden LOVES to climb the Red Maple tree in our backyard and I think I surprised him when I climbed up with him.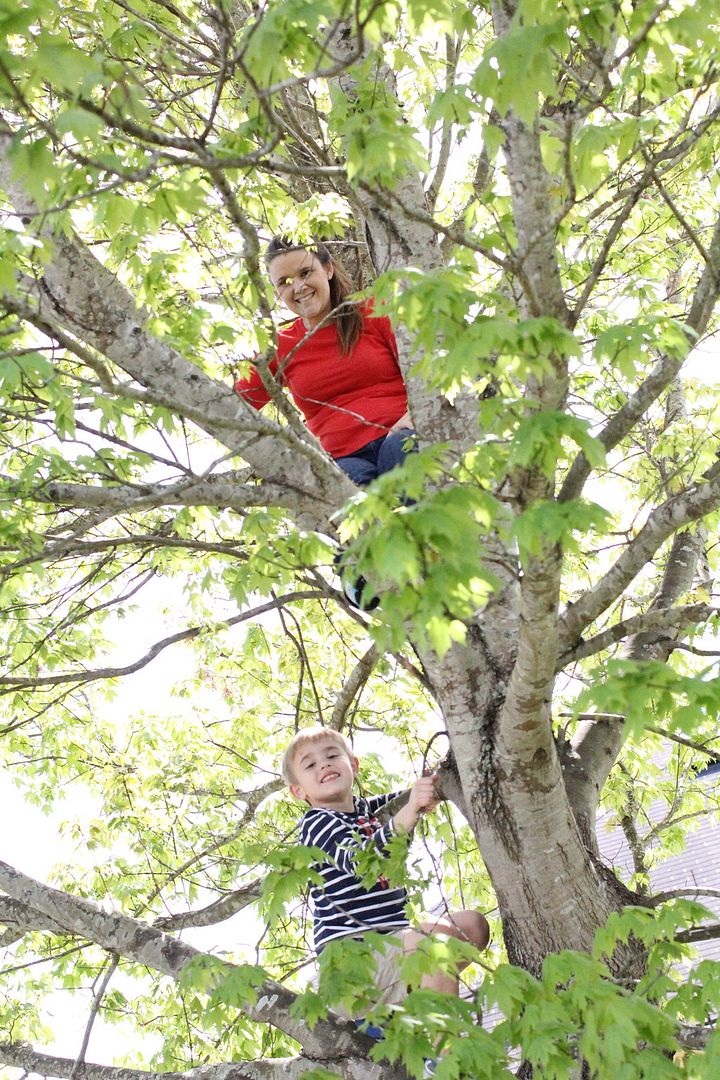 After dinner, the boys went into to office to play video games while Kenz and I snuggled on the couch and watched Brave with a big bowl of ice cream and some chocolate that Daddy brought us back from Laguna Beach.
Kenz loves using my Strawberry Shortcake spoon from when I was little.
Cute story about Kenz – when I fix her hair in the morning, she sometimes asks me for a "running ponytail", which is a ponytail with a headband.  She calls them headbandaids though.  I hope she never stops calling them headbandaids, because it's adorable.
Sunday, we spent the day relaxing at home.  We watched part of the UNF basketball game (We're going to the NCAA tournament!!  Go Ospreys!!) and then I went to dinner with some of my girlfriends.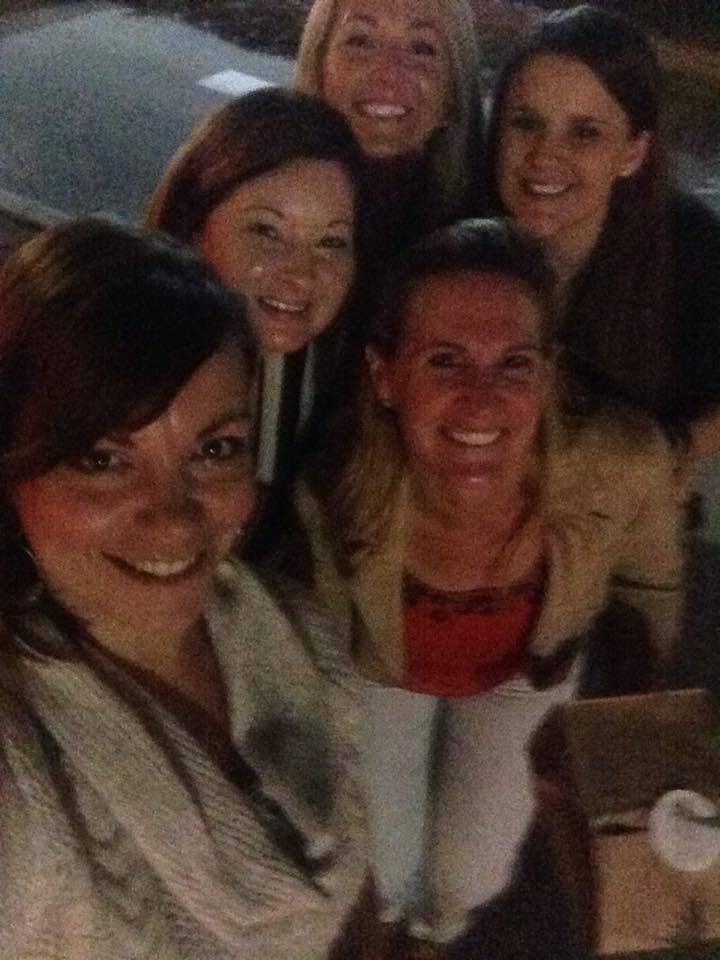 Even though we were stayed busy, it was a mostly relaxing weekend and we definitely need a few more of those on the calendar.