Oh my goodness, we had so much fun!  I'm not a super girly-girl, but the idea of crawling through mud didn't exactly thrill me.  I've heard how much fun these events are though and I really wanted to try one.  I figured we couldn't go wrong with LoziLu – it's a women's mud run so it couldn't be too bad, right?
I asked a few of my girlfriends to join in and two of them were up for the challenge, yay!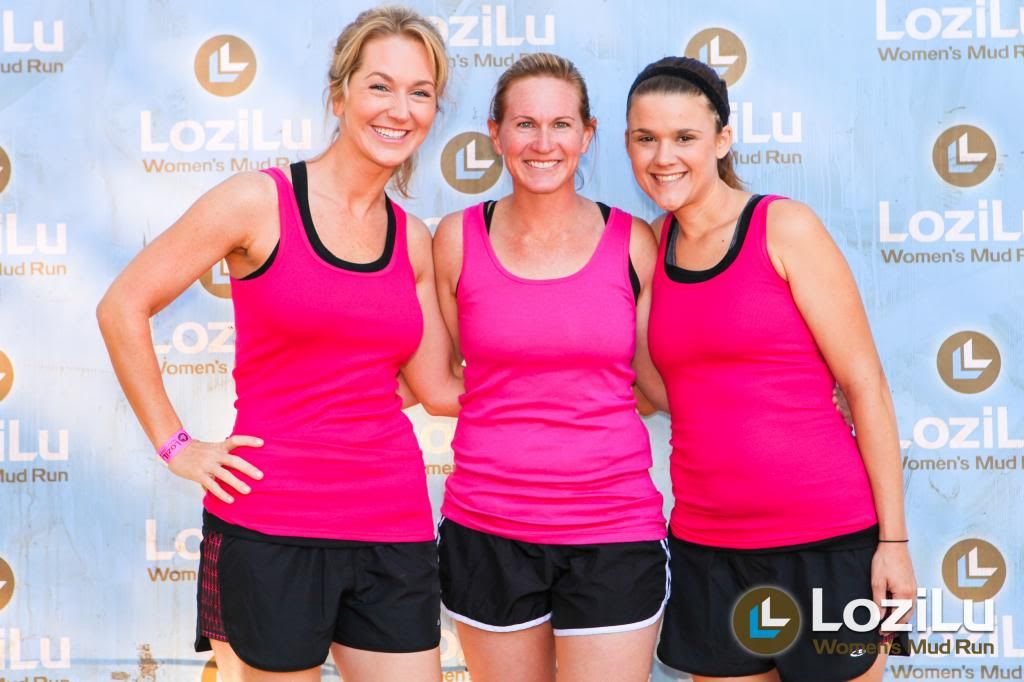 Aleisha, Jessi, Kristin
The obstacles were fun and not all that challenging.  There was a lot of running through mud, climbing over and crawling under things, climbing up and back down cargo nets, wading through creeks, balance beans, crawling through mud pits, and of course the big slide into muddy water.  Note to self – keep your mouth closed on the way down next time!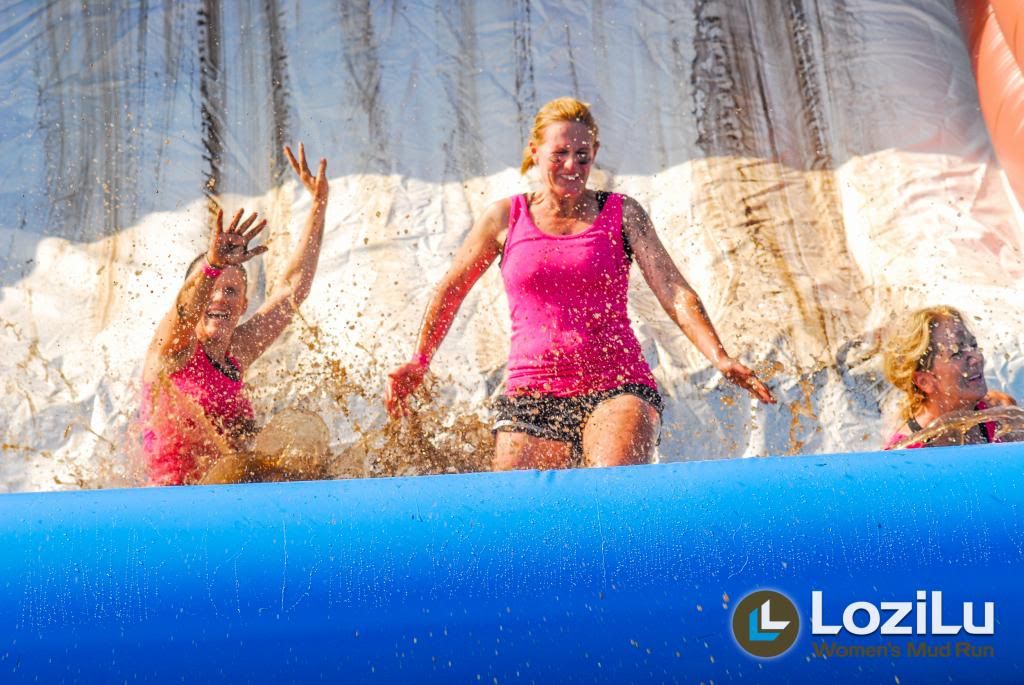 We finished in about 45 minutes and had SO much fun.  We all agreed that we'd definitely do it again next year!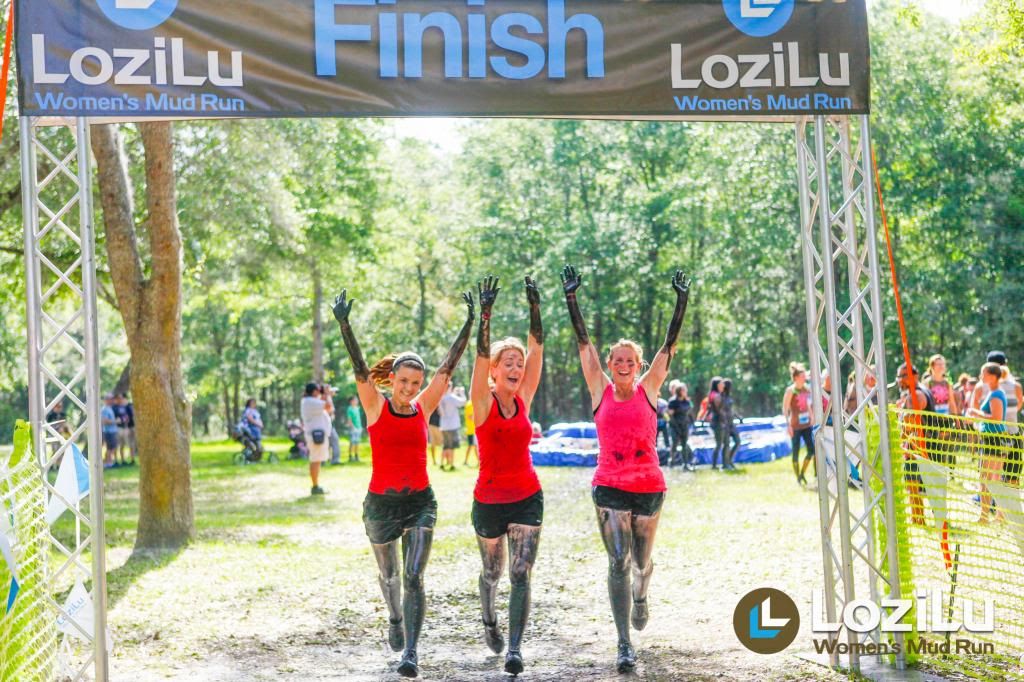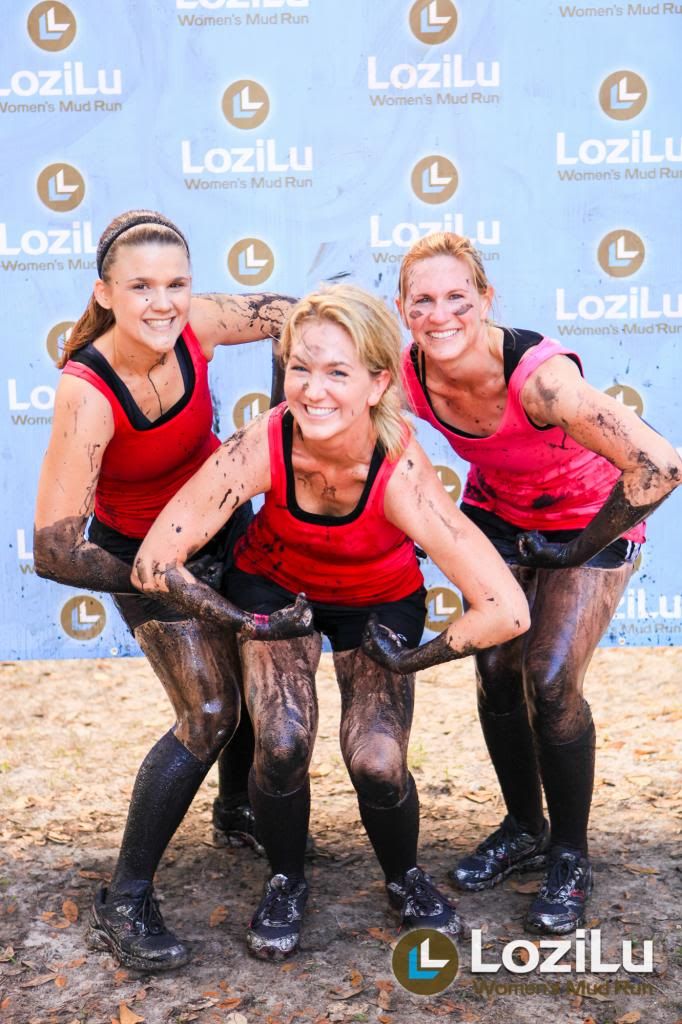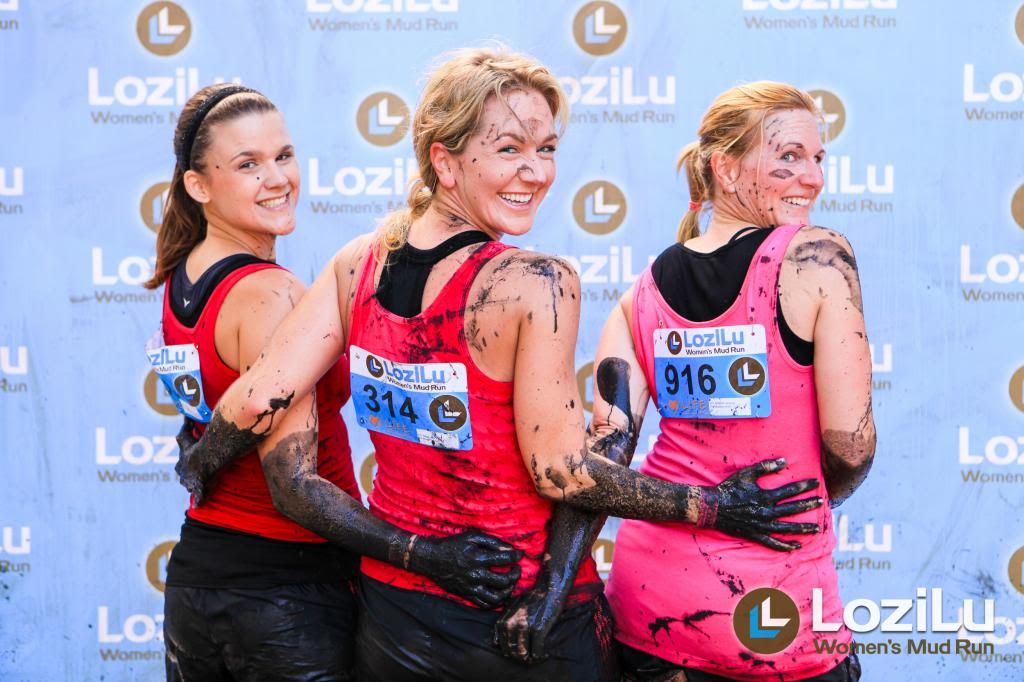 I had to rush home afterward to get showered and ready for a wedding.  Even after a LONG shower, I kept finding mud and dirt in random places.  I'm pretty sure I still had some on my neck at the wedding.  Oops!
Thanks for a fabulous morning, LoziLu!!