I know, I know.. we're almost halfway through November and I am just now posting Halloween pictures. Mommy blogger FAIL.
Forgive me, work has been kicking my butt and I'm struggling to keep the four (five counting Buddy) of us alive, fed, clean, and living in a somewhat tidy house. Plus that whole marathon training nonsense. I promise the cuteness in these pictures makes up for the delay (or maybe I'm biased, but either way, I hope they make you smile)!
Last year, I ended up all stressed out over Halloween. There was a costume parade, neighborhood party, pizza delivery that never got delivered.. it was fun but way too much stress. This year, we decided to keep it simple. I made a big pot of chili in the crockpot (and we pretended it was a nice, cool night to enjoy chili, it wasn't) and we had my parents, my brother, and his girlfriend over for dinner and to help pass out candy while we took Braden and Mackenzie out.
Have you ever seen a cuter Spidey and Minnie?  I haven't!  We inhaled our food and quickly got out the door so I could take some pictures before we headed out.  It was driving the kids crazy, they could see their buddies already trick or treating and I was making them wait for pictures.. geezzz what kind of mom am I? You two will thank me when you're older!

We've been practicing saying "Trick or Treat" with Mackenzie. She's not at all shy so I figured she'd run right up to the houses and belt it out while Braden, who tends to be the shy one, hung back and followed her lead. I was wrong. Braden remembered all of the delicious candy that he acquired last year with a simple "trick or treat" followed by a sweet "thank you" and he took the lead while Mackenzie hung back and stayed quiet.  Like usual, I was wrong.
Braden was having a blast, even saying "trick or treat" for Mackenzie when she was too scared to say it and asking for candy for her when people were slow to hand it to her.  I love how he looks out for his baby.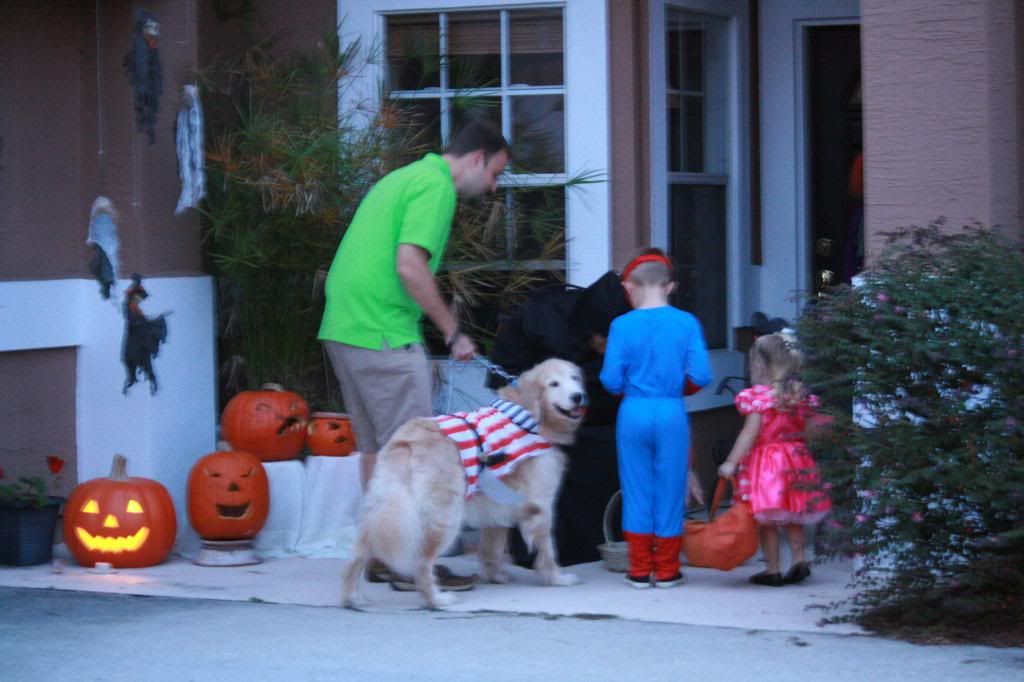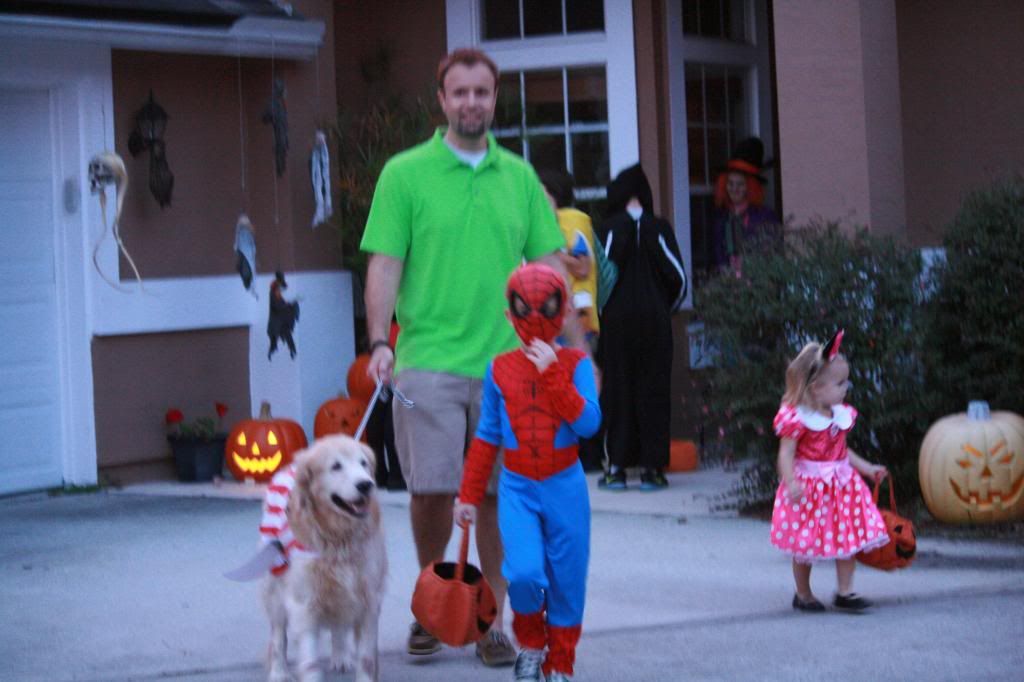 We took both kids around the block, as we made our way back toward our house, Mackenzie had enough.  She and I stayed behind at our house to help pass out candy while Adam and Braden took off down the street the other way.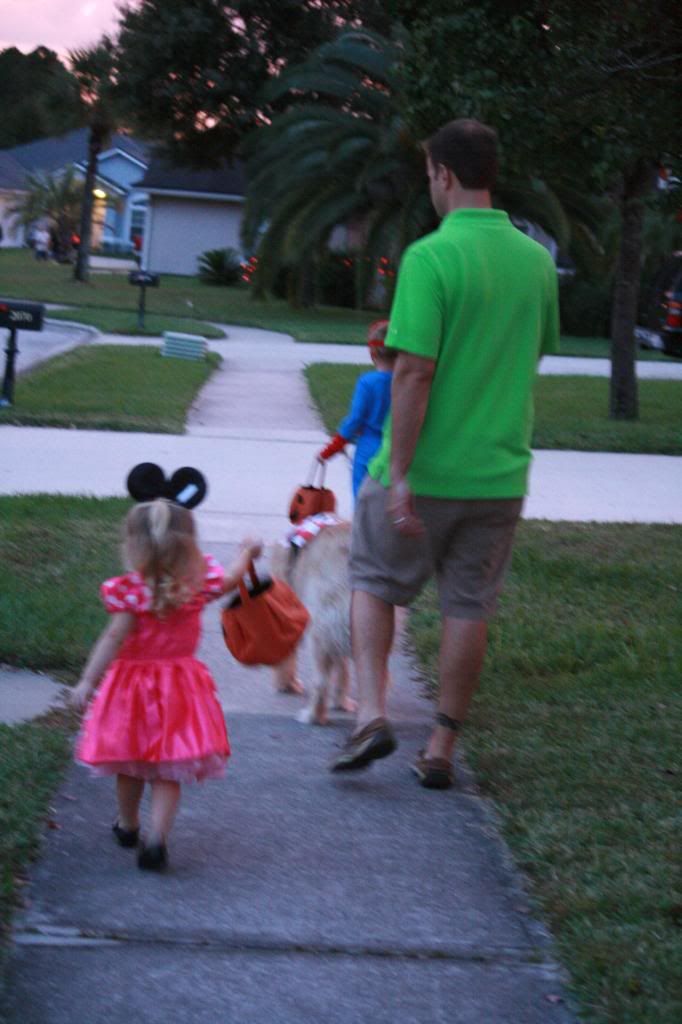 We didn't see them for a long time.. like long after the crowds of trick-or-treaters were gone.  I started to get worried and called Adam, he said they were fine, B was just having a blast and didn't want to quit.  They finally made their way home with an overflowing pumpkin full of candy.
This year was so much more fun for all of us and a lot less stressful.  I'm slowly learning that I need to stop over-scheduling and trying to cram so many things into a day.  The world won't end because we miss out on one event and sometimes, we have more fun on our own.  It's hard, I want our kids to have it all.. but sometimes it's better to just scale things back and enjoy the little things.
How was your Halloween?  What did you do?
What was your favorite costume?