After the Meet-Up on Friday night and before the Wine & Dine Half on Saturday night, Adam and I spent some time in Orlando on our own.  It was really strange being there without Braden and Mackenzie.  The entire time, I felt like we were forgetting something.  I'd forgotten how easy it is to do stuff without little ones and all of their stuff.  We missed them though, there were several times that we each commented on things we knew they'd love and how we want to bring them back soon.  Disney with kids really is magical.  It's fun with adults, but it's just not the same.
Anyway, Friday morning we got up and headed over to the race expo to pick up our bib numbers and race packets.  I was really surprised at how few people were there.  We had to wait in line for about five minutes to get our numbers, but it was nothing like the madness at the Princess Half Expo.
After we got our packets, we headed over to the other building to get our race shirts and to wander around a bit.  We had to stop by the Raw Threads booth to grab a thank you gift for our friend Jenn who babysat for us Thursday night so we could attend the Meet-Up.  Adam found the perfect shirt to wear when he runs the Disney Half in January
I grabbed a few Sweaty Bands, because I'm an addict and drooled over a jacket at the New Balance booth, then tried to swap my shirt out for a smaller size.  I'd ordered a small (they're unisex, boo!) but it was still too big.  Unfortunately they didn't have anything smaller than a medium and suggested that I come back the next day right before the expo closed.  We stopped by the runDisney booth on our way out so we could check out the medals — I can't wait to get these four early next year!
We headed back to our hotel (we stayed at the Dolphin) to drop off our stuff, then wandered over to Epcot for a bit.  I loved being able to walk from the hotel to Epcot, it was really convenient and the walk along the Boardwalk was so nice!
We spent a few hours wandering around Epcot and trying out the yummy food and wine.  I've only been to Epcot once and it was with the kids and they were less than thrilled.  I've never wandered around the World Showcase or been to the Food and Wine Festival so it was a nice treat for me.  Unfortunately, like I mentioned in my race recap, my belly didn't really cooperate all that much.  I tried a few bites of a few things, but didn't really get to enjoy anything.
Although I did find one thing that I think will be a NEED every time we head back to Disney – pineapple dipped in dark chocolate and covered with a caramel drizzle.  We got it at the Werther's shop and it was amazing.  Their caramel corn was really yummy too.
Around 7, we decided we'd had enough and were tired so we wandered back over to the hotel and facetimed with the kids.   As usual, Braden kept us entertained.  I think we were on with him for close to an hour.  He was such a little chatterbox and wanted to tell us all about everything he did with Mrs. Jenn, Grandma, Grandpa, and Uncle D.
He also shook his toosh at us, because apparently that's what 5-year-olds do on facetime.
We tried to facetime with Mackenzie, but I don't think she understood.  I kept talking to her and she just kept looking at the iPad with this sad little face.  After a minute or so, her little lip started to quiver and she got all teary eyed and started crying.  My mom took her and comforted her, but it was hard.  I hate that she was so sad.  I know it's good for us to do things on our own sometimes, but we really miss our little ones when we do.  Mackenzie's sad little face didn't help, I just wanted to go home and hug her.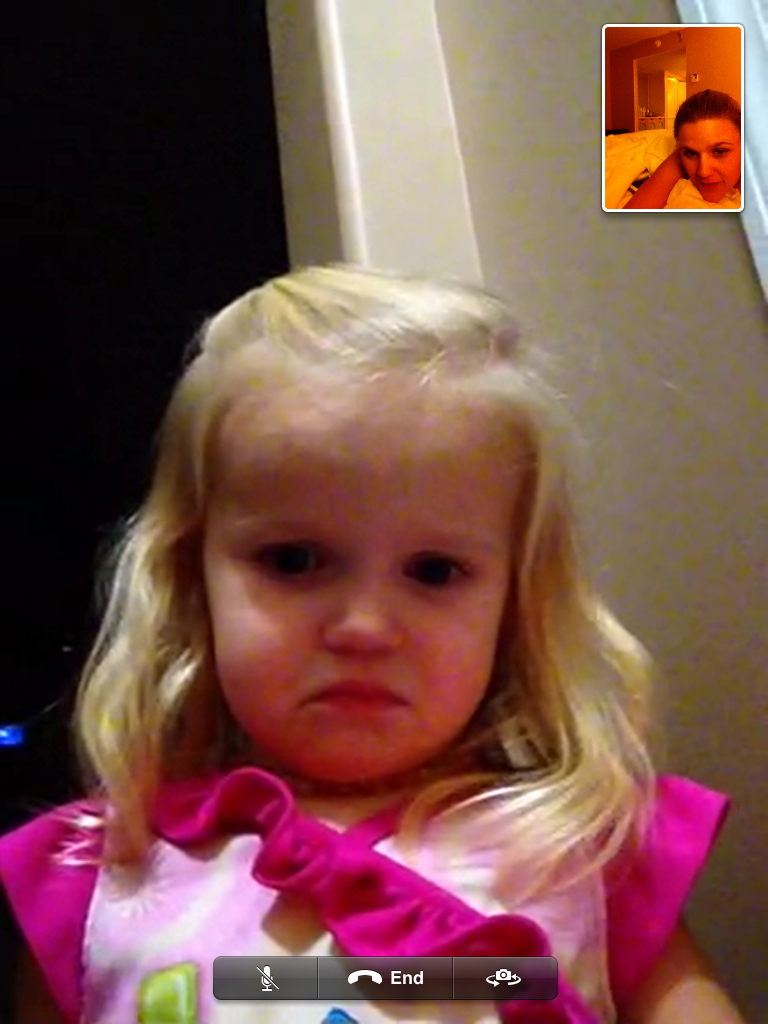 Saturday morning, we got up and headed back over to the Expo to see if we could swap my shirt out again and for Adam to go to the Runner Relations booth to get his corral changed.  He was originally in H or I, I think, and he got bumped up to D with me.
We finished there and headed back over to Epcot for lunch at Via Napoli.  Our reservations  weren't for another hour or so, so we went over to the Mission to Mars ride to check it out and see if it was something Braden might like.  I liked it, but it made Adam a little bit queasy so we'll probably hold off on it with B for a few years.
Some friends of ours rave about the pepperoni pizza and risotto balls at Via Napoli so we were both excited to try them.  We had both and they were right, it was delicious!  Probably not the best pre-race fuel, but we enjoyed it!  After lunch, we walked wandered around Epcot a bit longer then decided we should probably head back to the hotel to get a nap before the race.
Have you ever been to Epcot?  During the Food and Wine Festival?
What is your favorite attraction there?
Do you have a hard time leaving your kids behind?