I haven't posted much lately.. maybe you've noticed, maybe you haven't.  When the bombings at the Boston Marathon happened, I kind of pulled back from social media and unplugged a bit.  I felt like I was attacked in a community where I've always felt safe and welcome.  I was having a really hard time processing my feelings and figuring out how I felt.  I spent a lot of time watching the news, glued to the television for some reason why this happened.  I have a hard time with not understanding why.
When our local running store sent out an email saying they were joining the running community in a Run for Boston on the Monday following the bombing, I immediately went to sign up.  Then I realized that it fell on my 7-year wedding anniversary and hesitated.  Thankfully I have a wonderfully understanding husband, so we took the day off of work to spend together and after dinner I headed over to the town center for the run.  The organizers originally planned for about 200 runners and to raise around $3,000 for One Fund Boston.  Imagine their shock when over 2,500 people signed up either to run or to buy one of the fundraiser shirts!  At the end of the day, the Jacksonville running community raised over $40,000 for the victims of the Boston bombings.  Over a week later and I still get goosebumps just thinking about it.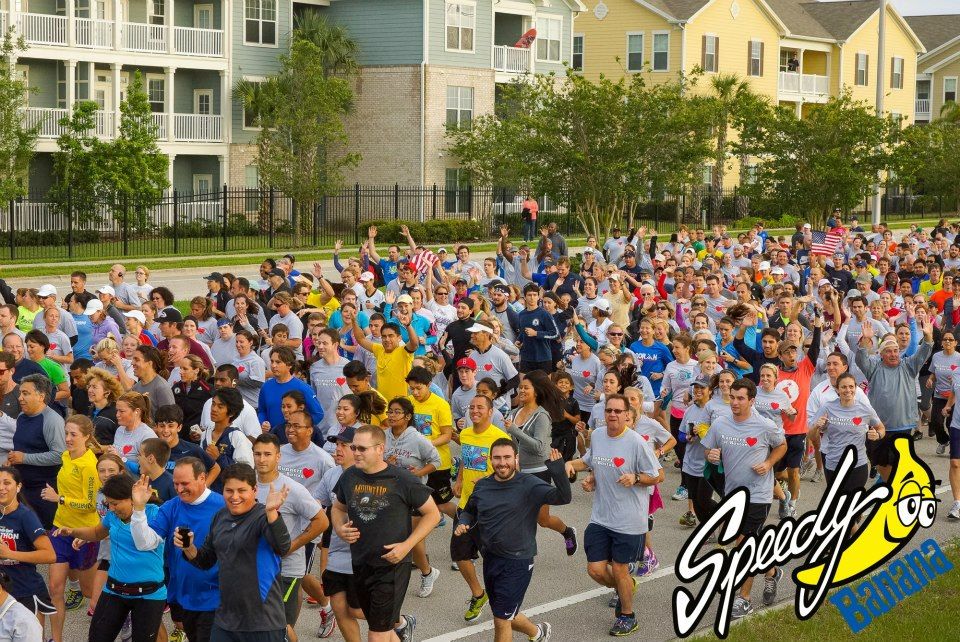 It amazes me how the running community pulled together to support the victims.  I am so incredibly proud to be a part of it.  There was an energy in the air that night, I can't describe it.  We were all there, doing what we could to show everyone that we would not take this sitting down, we would not be defeated.  You may slow us down, but you will never stop us from running.
I'm not going to share split times, because this wasn't a race.  It wasn't about winning or PRing.  I ran faster than I ever have before, and I owe it to Boston.  Every time I thought about slowing down or giving in, I thought about the victims who may never be able to run again.  I dug deeper and pushed harder and finished strong, for Boston.
My brother is a new runner and so is my good friend Jenn and this was their first organized run.  I'm thrilled for them to join me on this adventure and that their first group run experience was such a positive one.  I hope we'll be out there running many more races together soon.
 "If you are trying to defeat the human spirit, marathoners are the wrong group to target."