It's no secret around here that I love yoga.  It's the one form of exercise that I never dread and always look forward to doing.  My gym recently cancelled my Wednesday night Power Yoga class and I've been struggling to practice on my own.  I have a few DVDs, but I get bored doing the same routine over and over and they aren't challenging to me anymore.  One of the things I love about yoga is that your practice is your own, you make the poses your own and it's a constant work in progress.  Or at least it should be.  With the few videos I have, that wasn't happening anymore though.  I was definitely in a rut.
The folks at MyYogaWorks reached out to me to see if I'd be interested in trying their product and I was a bit hesitant at first.  I figured it would be a handful of videos that wouldn't help me much, since I like to focus on flows and poses that help alleviate the aches and pains I get from running.  I couldn't have been more wrong.  It's like this site was made with me in mind – a busy mom who squeezes yoga in when and where she can, but doesn't often have time to devote to driving to a gym, taking an hour long class, then drive home.
The instruction is the videos is great.  I was able to follow along by just listening to most of them and rarely had to come out of a pose to take a quick glance at my iPad to see what exactly I was supposed to be doing.  I loved that they are all available online as well.  I just logged into the MyYogaWorks site from my iPad and was able to do the workouts in my bedroom, away from my little ones who like to climb on me when I'm working out.  The portability is great, we travel a lot and being able to take my practice on-the-go makes me happy and will help out so much on race weekends.
MyYogaWorks makes it easy to find exactly the type of class you're looking for – their search screen allows you to filter classes by duration (from 5 minutes up to 90), level (beginner through teacher), benefit (calming, cardio, restorative, weight loss, etc), target area, and even by teacher.  You can also save your favorite classes in your profile so it's easy to go back and find a class that you loved.  That's awesome for forgetful types like me, especially since they have hundreds of videos to choose from.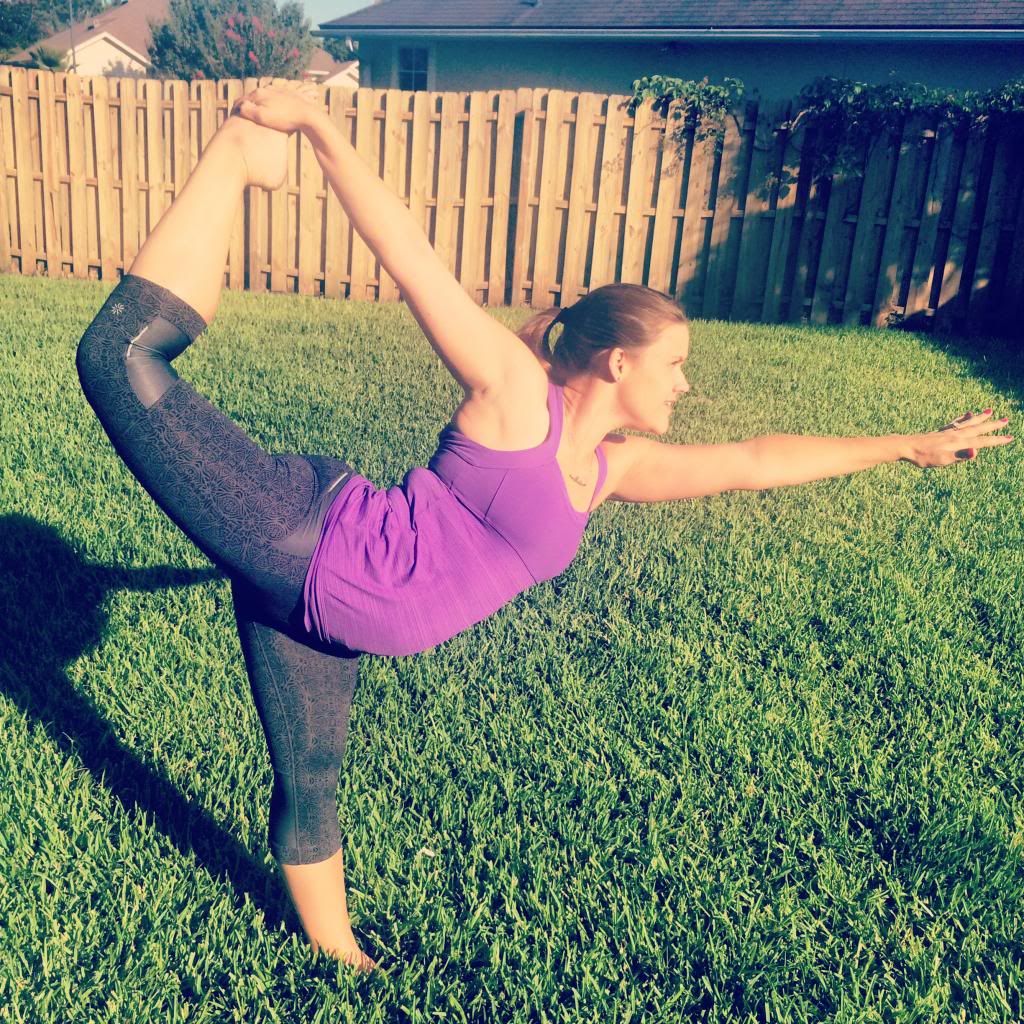 My most favorite feature on their site is their Journey Series.  They are a sequence of videos that focus on one particular area and really help you improve your practice.  Naturally, I'm excited to try out the Yoga for Runners Journey Series, but there are some other great ones I'm anxious to try too – Hanumanasana (who doesn't want to be able to do a split?), Nap Time Yoga for Moms, Office Yoga, Yoga for Athletes.. definitely worth checking out!
If you'd like to try MyYogaWorks to see if you love it as much as I do, you can use the code "bloggermonth" to receive a one month free trial.
Disclosure:  MyYogaWorks provided me with a 6-month trial in exchange for an honest review.