First, please forgive me if this post is a disjointed mess — I'm sitting in a Pokemon club with Braden and 10 other little boys.  It's seriously hilarious how seriously they take their Pokemon cards, particularly since none of them seem to have any clue what is going on and the rules keep changing depending on.. I have no clue.
We celebrated Mackenzie's big day with a 3rd birthday party at MyGym in Jacksonville, FL. It's one of our favorite places to have parties, the kids LOVE it!  We had her birthday party there last year and have attended several parties there and it is always great.  Their staff is wonderful and so great with the kids.
Mackenzie was a bit hesitant at first but after a few minutes and a dance party, she settled and made herself at home..
And Kenz and her best friend proceeded to throw balls at Mrs. Jenn.  They love her, I swear.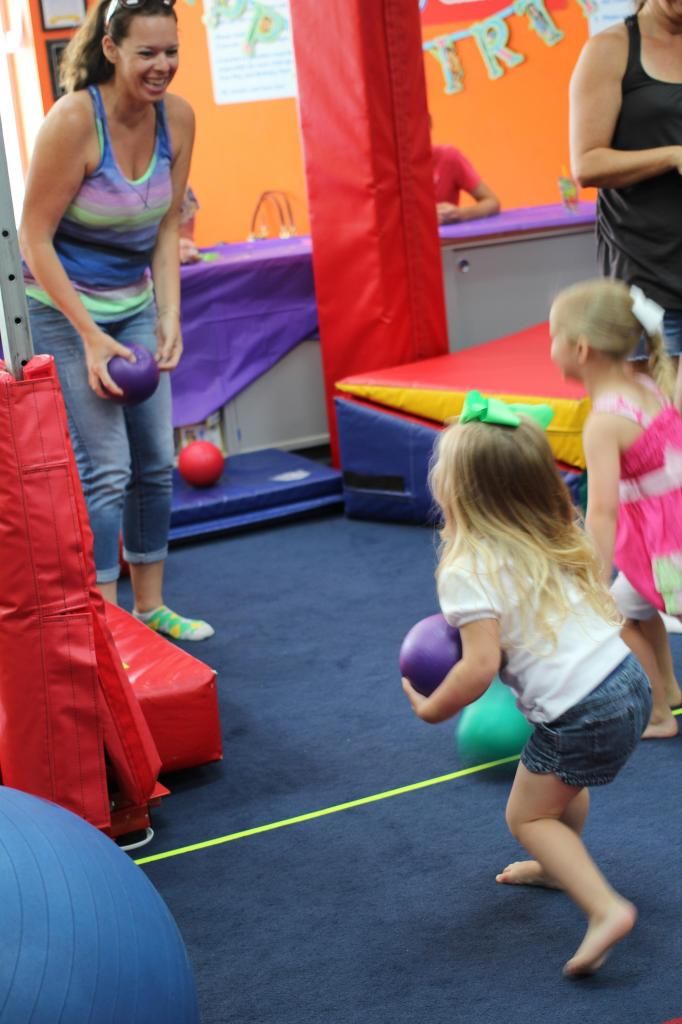 Next up was story time with Mr. Alligator..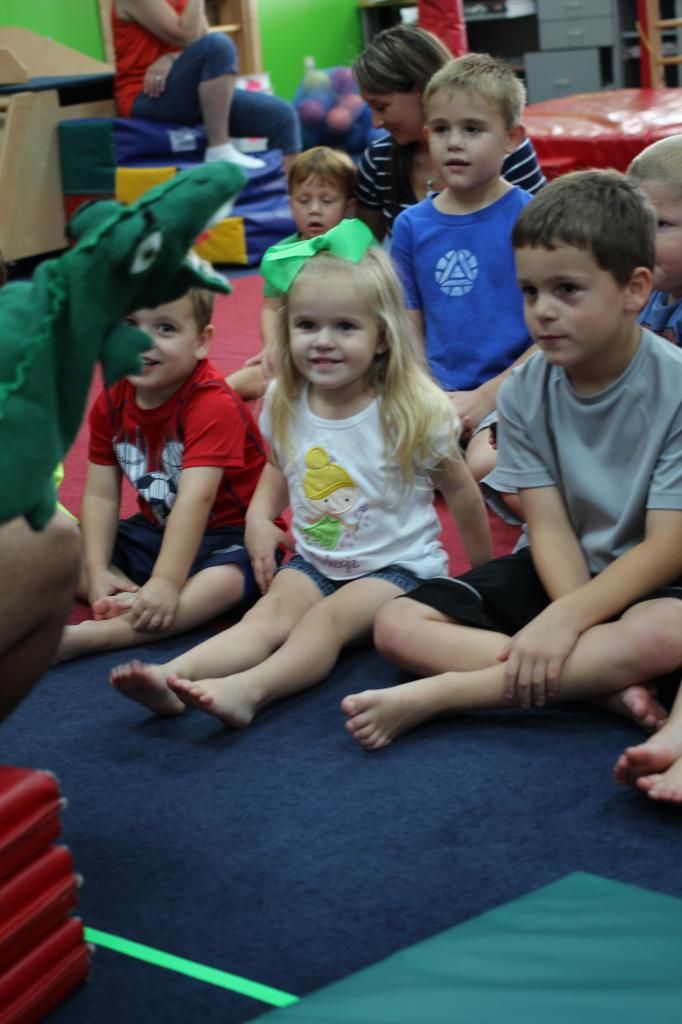 And a dip in the ball pit.  It lasted all of two seconds before she insisted on being taken out.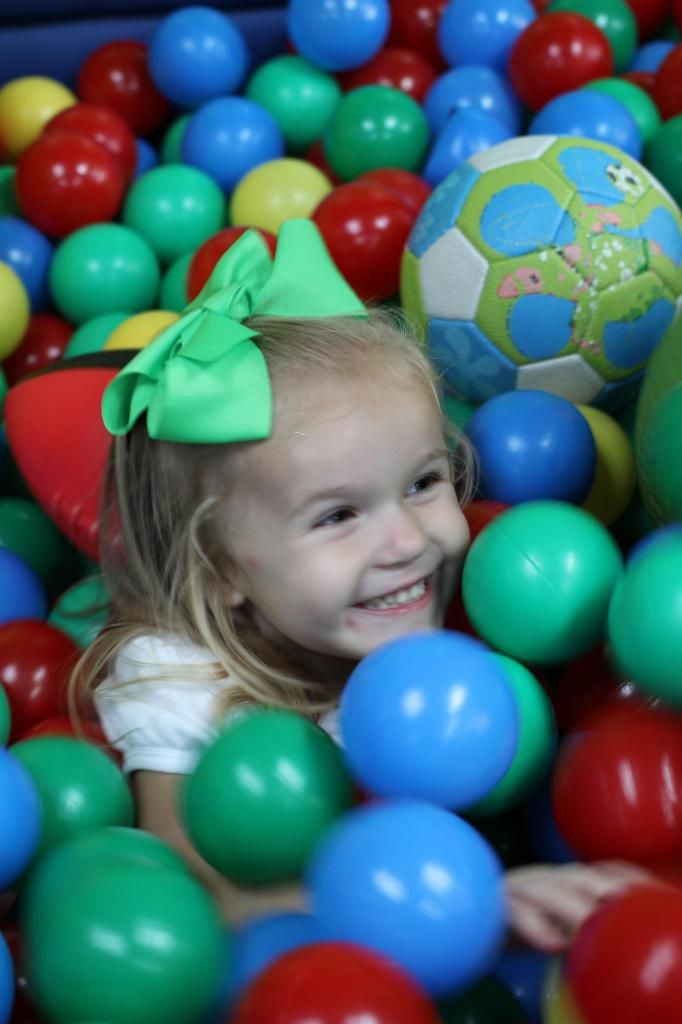 We finally convinced her to put on her tutu that I worked so hard on

I didn't realize that the glitter tulle would shed so much, she left a trail of lime glitter every where she went.. Pixie Dust!
This was hilarious, most of the kids were around Mackenzie's age and they absolutely did not get the "crawl under the mat, put your head on the cone, spin in circles, then do a forward roll" — watching them try to figure out what to do was hilarious.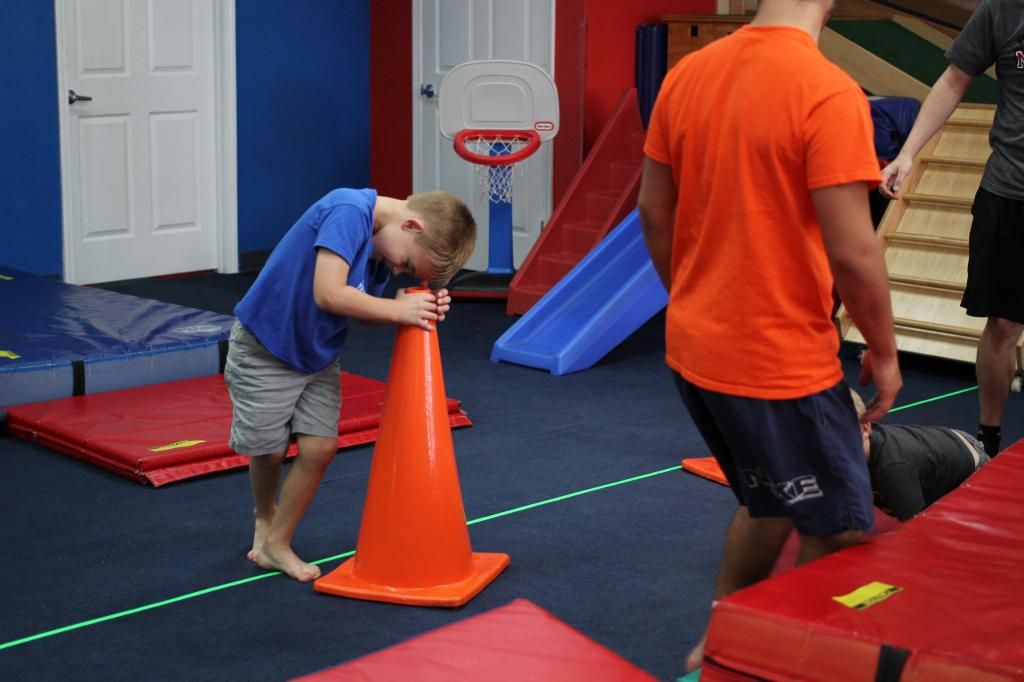 Time out for hugs from "Grandma Bulvenia" — Mackenzie has a hard time saying my moms name (Levenia).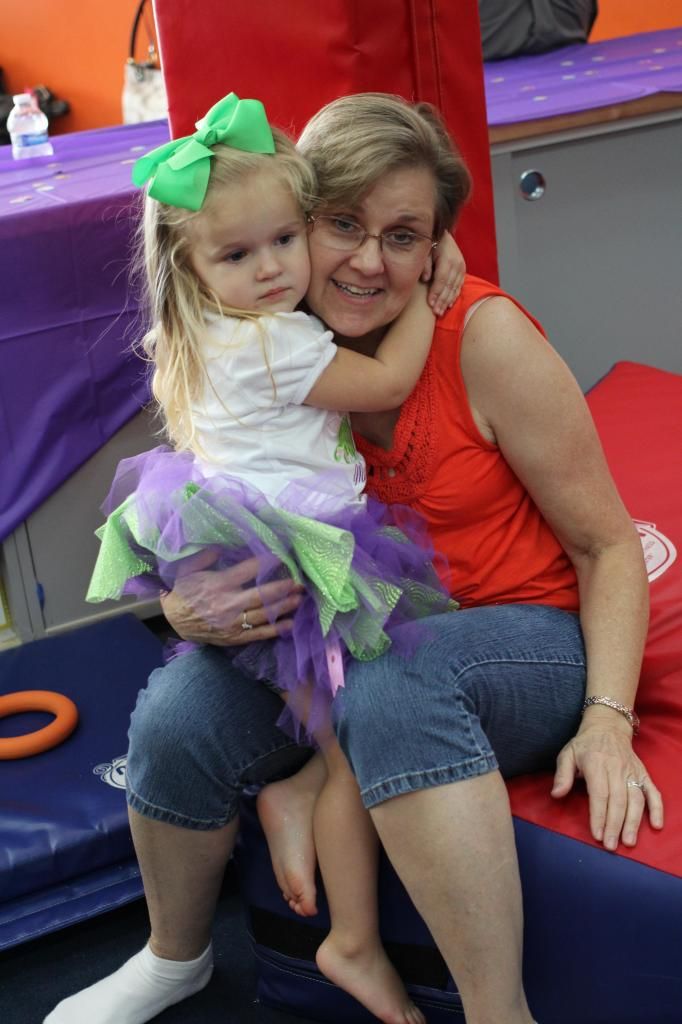 This girl LOVES to shake her toosh.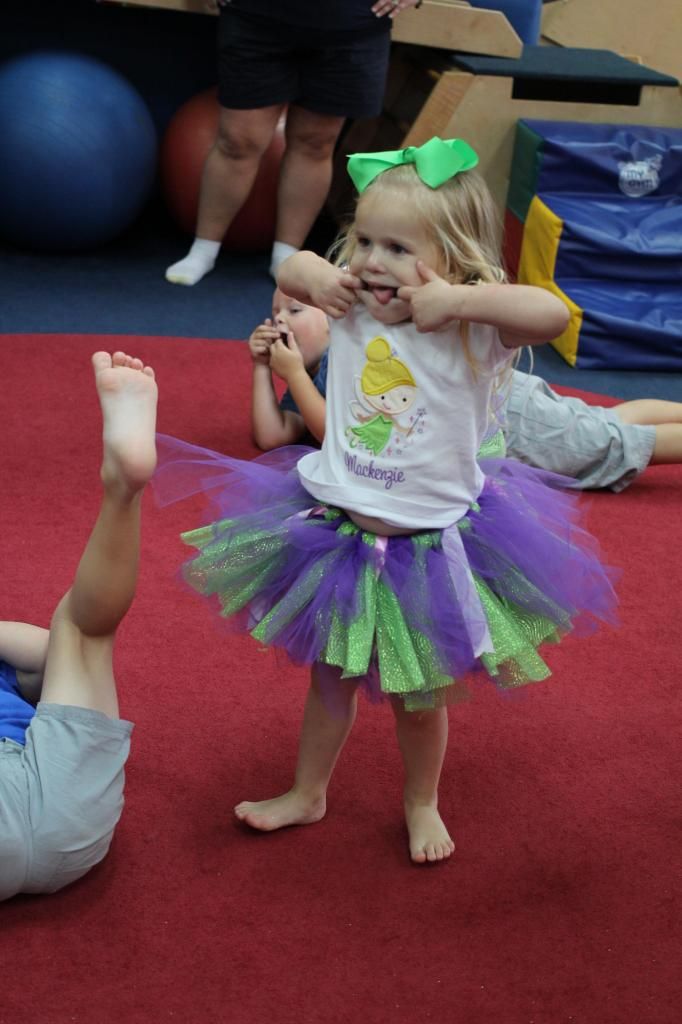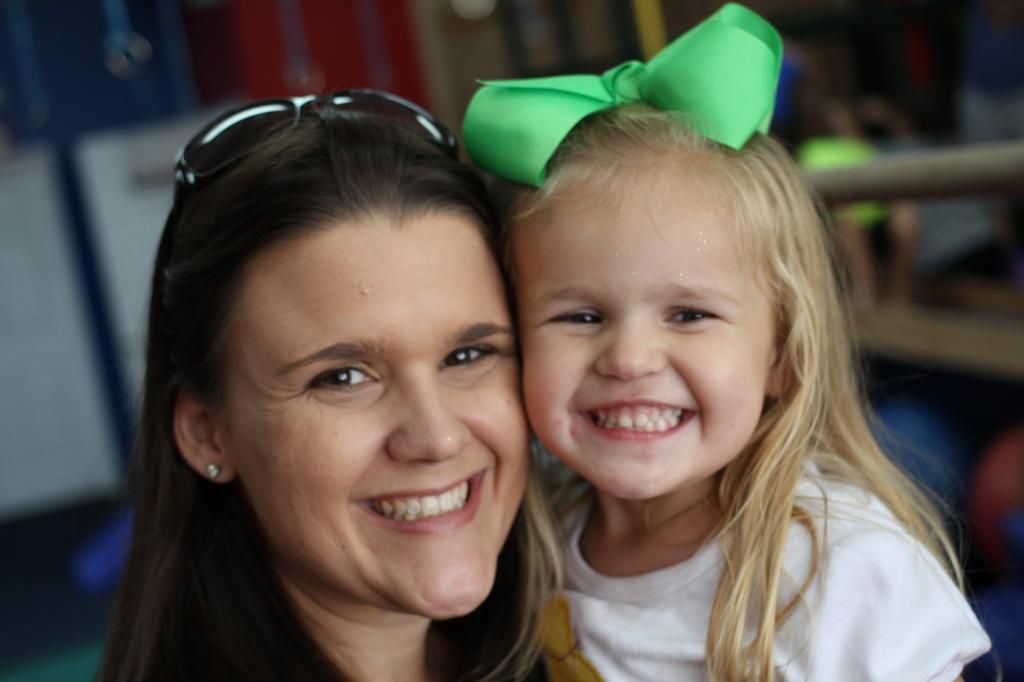 Last up was the zip line.  I felt so bad for the guys working the party, their arms had to be sore the next day.  Also, they were awesome.  You wouldn't typically think of guys as great leaders for a 3-year-old girls Tinkerbell party, but they were amazing and the kids LOVED them.
Sadly, this was the best group shot we got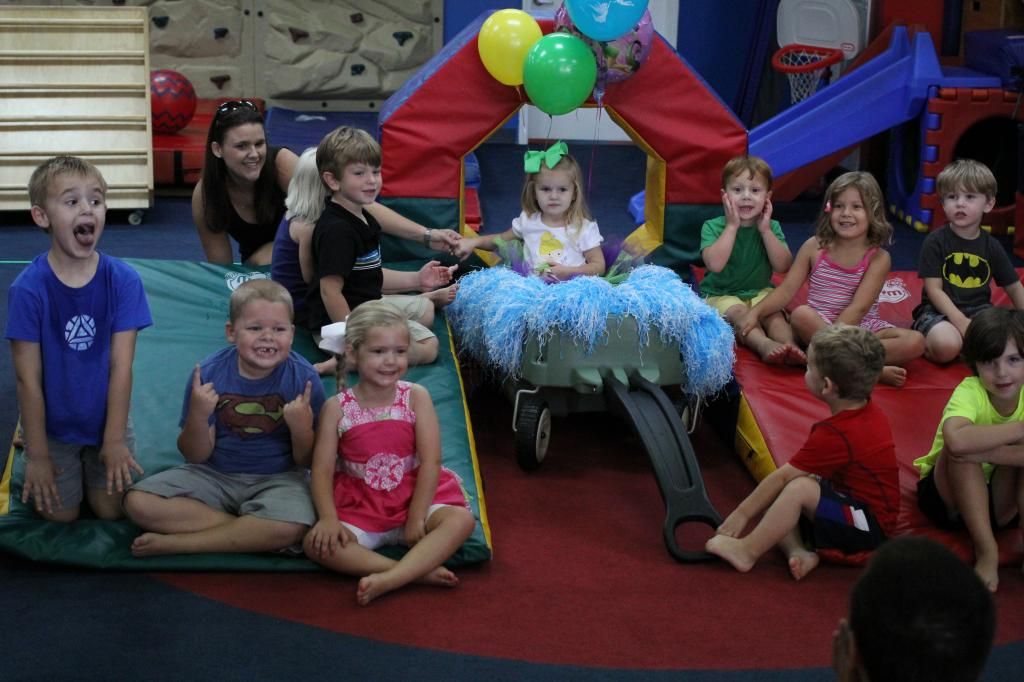 Happy 3rd Birthday to my sweet girl!!  I can't believe she is 3!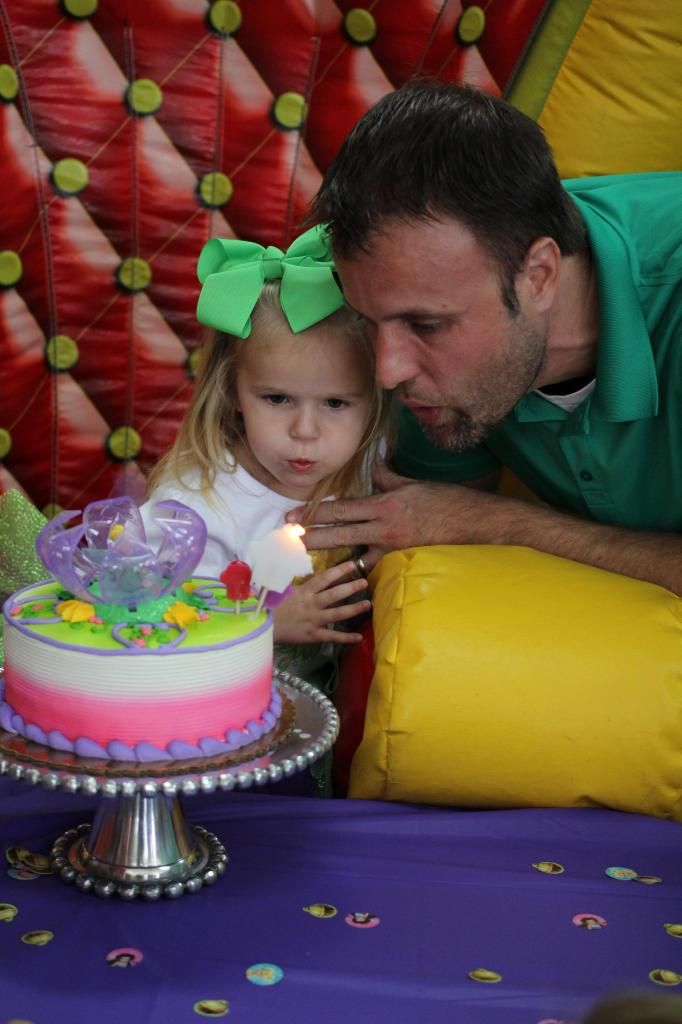 We sent the kids home tired and full of sugar, such a great combination 😉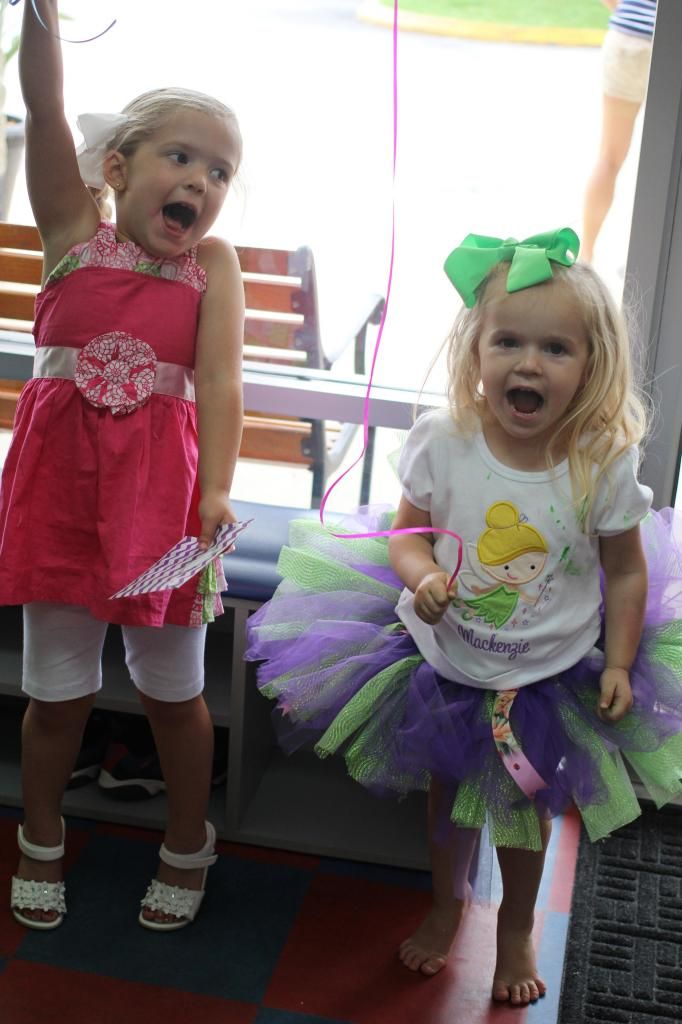 Once we got home, Kenz opened her presents.  I loved watching how excited she was opening them.
Apparently Frozen is big.. who knew?  We had our own little Queen Elsa once she was done