First, I wanted to say thank you so much for all of the well-wishes for Mackenzie.  After a week and a half at home with me, she is finally fever-free and back at school today!  They moved her up to a new class while she was out with several of her older friends, so while she didn't exactly want me to leave, she was excited to see them!
As you can probably imagine, after a week and a half at home when it is ridiculously hot outside, we were running out of ideas on how to keep Miss Mackenzie entertained. Thankfully, she helped out. She asked me to blow up her bouncy house outside. It was too hot out there, but that doesn't mean we can't blow it up in the living room! My mother-in-law was over here helping out with Mackenzie while I was working and looked at me like I was insane when I did it. Oh well!

Braden's First Day of 1st Grade!
I've really not been looking forward to Braden going back to school.  He's been home with me two full days a week over the summer and we've had a lot of fun.  He's such an awesome little guy and I really love having him around.  He was anxious to get back to school though and see his buddies that he missed over the summer.
Also, I gave up on the first day of school outfit.  I had an adorable outfit picked out for him but he did NOT want to wear it.  B doesn't like shirts or shorts with buttons, he wanted a t-shirt and his comfy khaki shorts.  I figured he's the one who has to wear them and I didn't want to send him to school cranky on the first day, so it wasn't worth the battle.
Dropping him off was MUCH easier this year.  He already had a few friends in his class and once he found his cubby and his seat he looked at us like "why are you still here?".  He actually started two weeks ago, so he's had some time to settle into his class and get to know his teachers and so far he really likes them.  His teachers job share, so one comes in Monday – Wednesday and the other is there Thursday and Friday.
Adam and I picked him up from school on the first day and took him home to make chocolate chip cookies.  Mommy blogger fail – I forgot to take pictures of it until he was done.  Oops!  He was actually chatting with us and telling us about his day, which is rare.  I didn't want to miss out.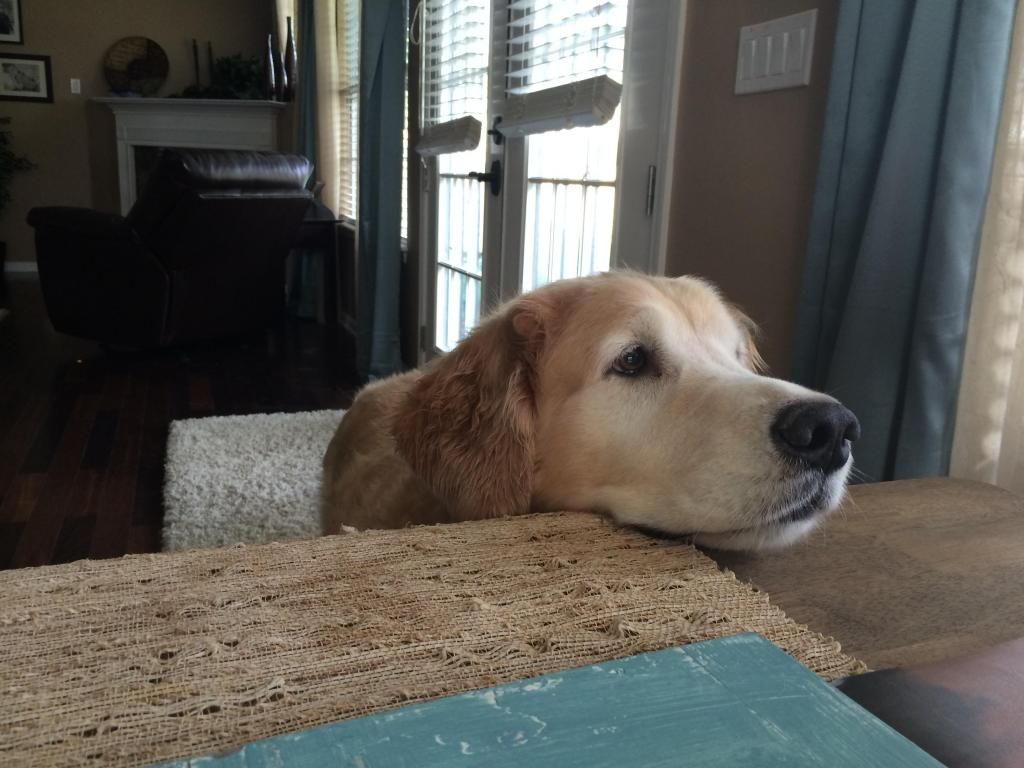 Buddy didn't want to miss out either, though not on hearing about Braden's day, he just wanted a cookie.
I really like Braden's teachers so far too, they really seem to relate to the kids well and are seriously on top of things.  I filled out a paper at orientation and indicated that I'd like to volunteer in his class room and one of his teachers called me the next day to schedule a day and time each week for me to come in (I go for an hour during my lunch break from work).  I've only gone twice, but I enjoy it.  It's really fun to get a peek inside his classroom and see what goes on during the day, especially since when I ask him the only reply I get is "Nothing, it was boring."  Typical!