Braden, being the sweet boy that he is, made his birthday party planning incredibly easy on me this year.  He loved his Pokemon party last year so much, that he wanted to do the same thing over again.  I eventually convinced him to at least pick a different theme, so he decided on Skylanders.  He wanted everything else exactly the same though.  Easy peasy!

We had a fruit and cheese tray, veggie tray, popcorn chicken, goldfish, rice kris pie treats, cookies, cupcakes, cake, and lemonade.  Pretty much everything came from Publix, which made life easy for us – all we had to do was pick up the platters and set them out.

Since Braden wanted the Game Truck again, we had to limit the guest list.  They recommend 12-15 boys for this age group and to be honest, I'm not sure how the guy running it kept his sanity.  Every time I peeked in to see how the boys were doing, they were running him ragged asking to switch games, for help on games, etc.  He had the patience of a saint!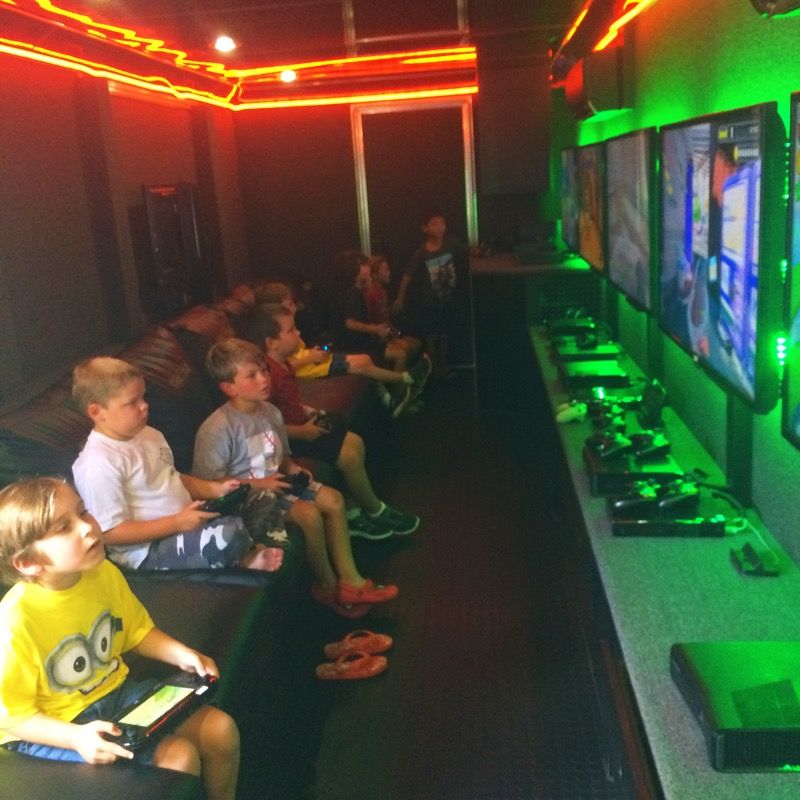 After the two hours in the game truck were up, all of the kiddos came inside and we sang Happy Birthday to our brand-new 7-year-old.


And I squished one of Braden's friends while he opened his presents.. oops.. sorry Benjamin! 😉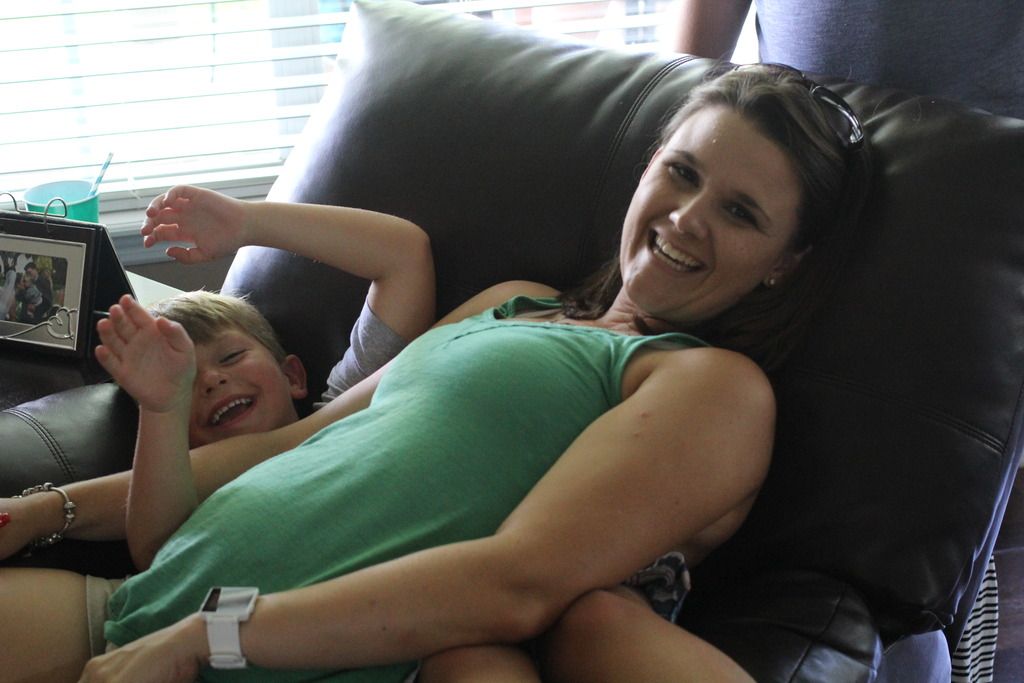 We all had a great time and I'm learning that every little detail doesn't have to be perfect for a birthday party to be a success.  I've become much more laid back about it lately and the parties have been so much enjoyable.  It may be a slow process, but I'm learning — baby steps!