A few years ago, before we started trying to have a second baby, I thought it might be a good idea to start running.  I couldn't quite wrap my head around how I was supposed to have time to run, work full-time, keep the house somewhat clean, and be a good wife and mom.  The thought of it was completely overwhelming.  A friend of mine recommended a book to me and I took my time reading it over the next few weeks.  I loved the book, but I kept thinking that the authors were real athletes, they'd always been runners, their kids were older.. I had a million reasons why it was easier for them to find time to run than it was for me (you can laugh at me, it's okay, I know how ridiculous this sounds now!).
The book my friend recommended was Run Like a Mother: How to Get Moving–and Not Lose Your Family, Job, or Sanity and it's one that I now recommend to all of my friends that ask me how I balance it all.  The authors, Sarah Bowen Shea and Dimity McDowell are real moms — just like you and me.  Through their books, their weekly podcasts, their blog, and their facebook community, they reach out to mother runners (actually that's not true, it's any runner, you don't have to be a mom) all over the country to provide support, advice, and a community of runners to encourage and motivate you.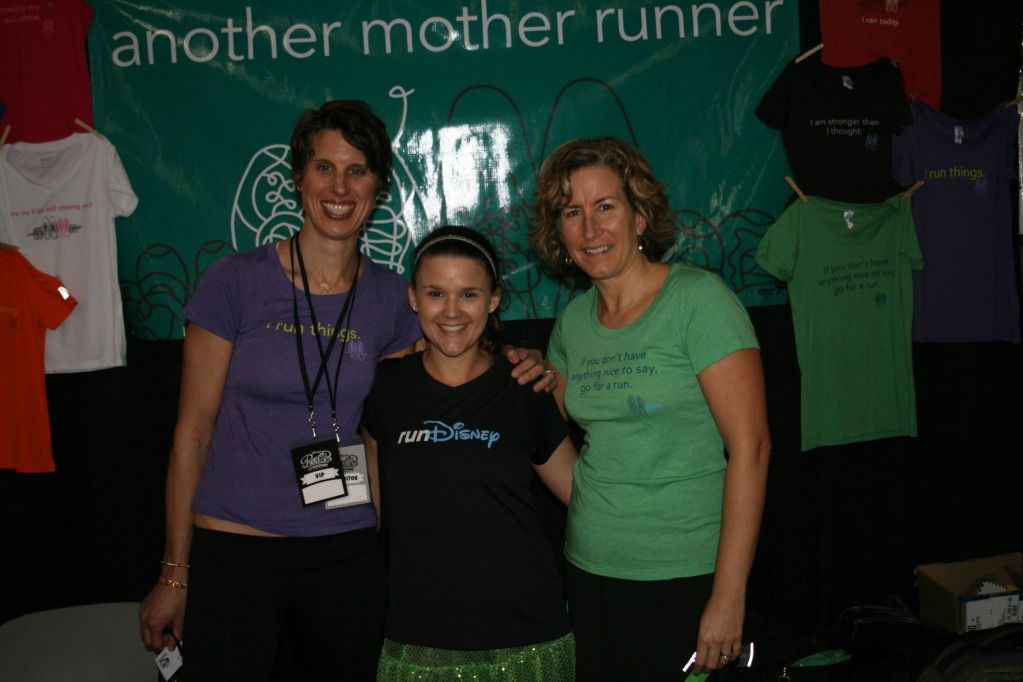 I met Sarah and Dimity last year at the Princess Half Expo — my husband kept teasing me because I was so excited to meet them.  From my post about meeting them at the expo:
Our last stop before heading out was to visit the Another Mother Runner girls, Sarah Bowen Shea and Dimity McDowell. These ladies are authors of Run Like a Mother, which motivated me to get my toosh off the couch and out the door.  The Another Mother Runner podcasts keep me putting one foot in front of the other during my long runs on Saturday and provide so much wonderful information, while keeping it light and fun.  I can't tell you how many times I've been on the receiving end of strange looks from other runners when I'm cracking up listening to them.
So, you can imagine how excited I was (I may have jumped up and down.. maybe) when I received an email from Sarah last week asking if I'd be available to be a guest on their Another Mother Runner podcast recapping my experience at the ZOOMA Half Marathon in Amelia Island. Um, heck yes!!  They wanted to chat with two of us, so I quickly emailed Jessi (since we ran it together) to see if she was interested in doing it with me and she was.. which, of course, set off a lovely chain of freaking out emails between the two of us.
We recorded the podcast last Wednesday and I was so nervous waiting for the producer to call.  He'd sent us an email earlier in the week suggesting that we try to be in a small, carpeted room when we record to help prevent an echo and background noise.  Being the rule follower that I am, I took it to heart and about made myself comfy in my walk-in closet a few minutes before we were supposed to start.  I should have had Adam take a picture to document my nerdiness!
Once we started talking, the nerves faded away and we had a really great time.  I loved chatting with Sarah, Dimity, and Jess — they put us right at ease and thankfully didn't ask any questions that made me have to think too much.. because we all know I tend to over think.  There were a few things where I didn't totally explain what I was trying to say, but I felt like I was rambling so I stopped talking.. thankfully it didn't seem to come across that way when I listened to the show yesterday

Of course, as soon as we hung up, I started wondering what I'd said and if I stuck my foot in my mouth and worried that I just sounded like a spaz.  Tweets from Sarah and Dimity later that evening helped calm those fears a bit.
It was a LONG four days waiting for the podcast to go live on their site! I woke up Sunday morning and in my pre-coffee fog, didn't realize it was probably posted already. I was laying in bed trying to decide if I should get up or go back to sleep and reached over to grab my phone, I checked my email and saw the post! I bolted out of bed and ran downstairs to show Adam.  He was starting to get ready to head out for his weekend long run, so I started it so we could listen together while he got ready.  As soon as I started talking, I asked him "Is that really what I sound like?!"  It's so strange hearing yourself!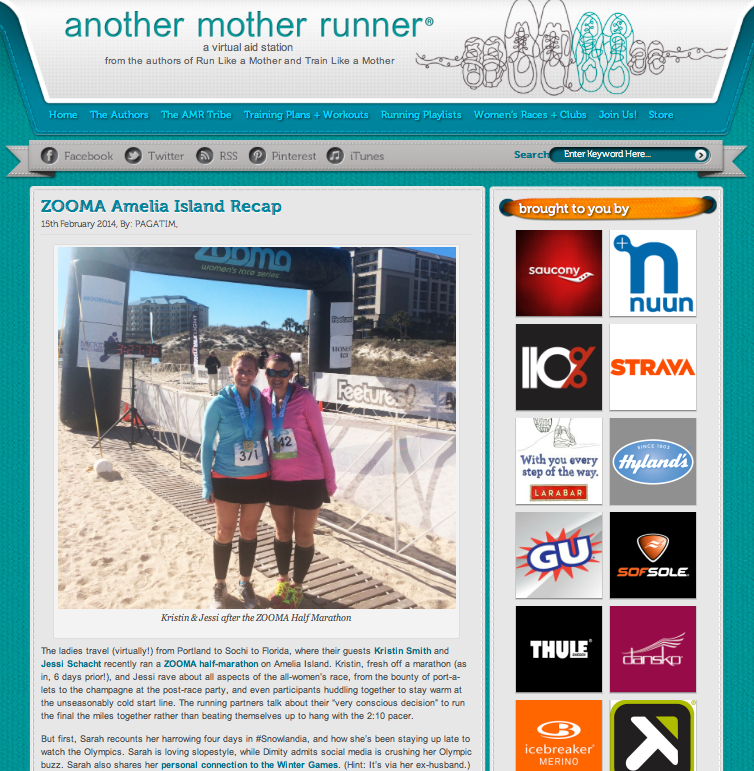 Thankfully, I don't think I sounded as nervous as I felt in the beginning and the things I halfway got out made sense — so yay!  If you have a chance, head on over and listen (and check out their other podcasts — I subscribe so they're automatically downloaded to my iPhone and ready for me to listen to when I head out for long runs) and let me know what you think!