You may recall that last year, in what can only be described as a momentary loss of sanity, I decided to drive back from Orlando after finishing  the Wine & Dine half marathon a little after midnight and partaking in the post-race festivities in EPCOT to participate in the ZOOMA Florida Training Kick-Off run.  When I told my husband about my plan, I honestly think he contemplated divorce for a minute.  I mean, what normal person gets up after sleeping for 3ish hours to drive home to run some more?  This girl!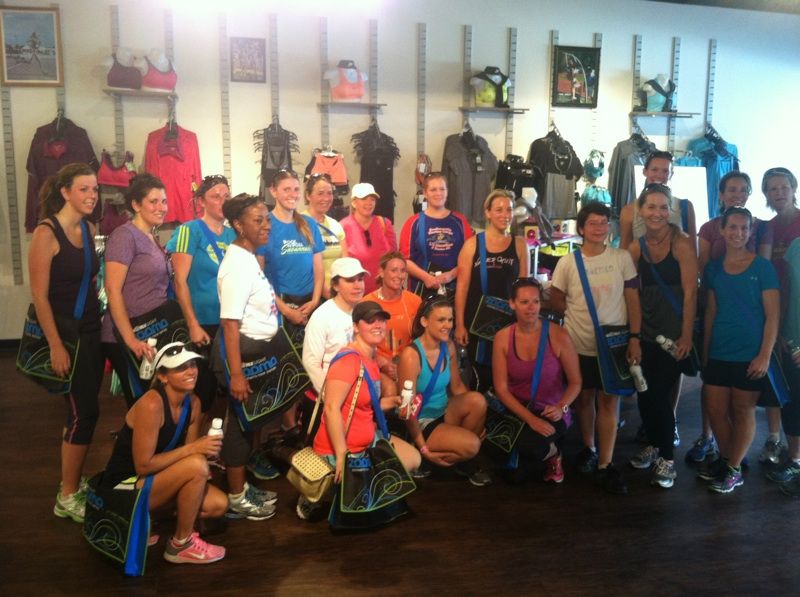 I'm glad I did though, because I met some really great ladies and had a blast running with them that morning. Does running around one of the prettiest parts of Jax surrounded by a great group of ladies sound fun to you too? What if I tell you there will be some giveaways and freebies? And discounts at one of my most favorite local running stores??
ZOOMA Florida Training Run Details:
Start your training off on the right foot with a Training Kick Off Party on Saturday, October 18 at 9am at 1st Place Sports-San Marco. Run 3 miles then hang out with fellow runners of #ZOOMANation while enjoying post-run beverages and in-store discounts. All levels are welcome, and you don't have to be registered for the race to attend (so bring your friends!)

Saturday, October 18  |  9am
1st Place Sports, San Marco (2018 San Marco Blvd, Jacksonville)
If you'd like to join us, RSVP here so we know you're coming! You'll be able to register for any ZOOMA race (not just Florida) with a 10% discount. If you'd like to go ahead and register now, you can do that here.  Use ZOOMA Florida discount code KRISTIN15 and save 10% off the race fee!
Also, be sure to mark your calendar for the 10-mile training run on January 3, 2015 at 1st Place Sports at the St. Johns Town Center!  I'll be there with the other ZOOMA Florida ambassadors so we can knock out that last long training run together!