I actually started writing this post last Friday and never finished it.. Braden has been out of school and we've been so busy.  I'm loving the extra time with Adam and the kiddo's!  We're running out the door in just a bit to see Frozen, so here's a quick run down of what we've been up to..
I've been sewing some!  A friend of mine found this cute running fabric at Joann's, so I bought some and tried to make pajama shorts.  They didn't turn out all that great, but I (kind of) learned what I was doing (with a lot of help from my mom).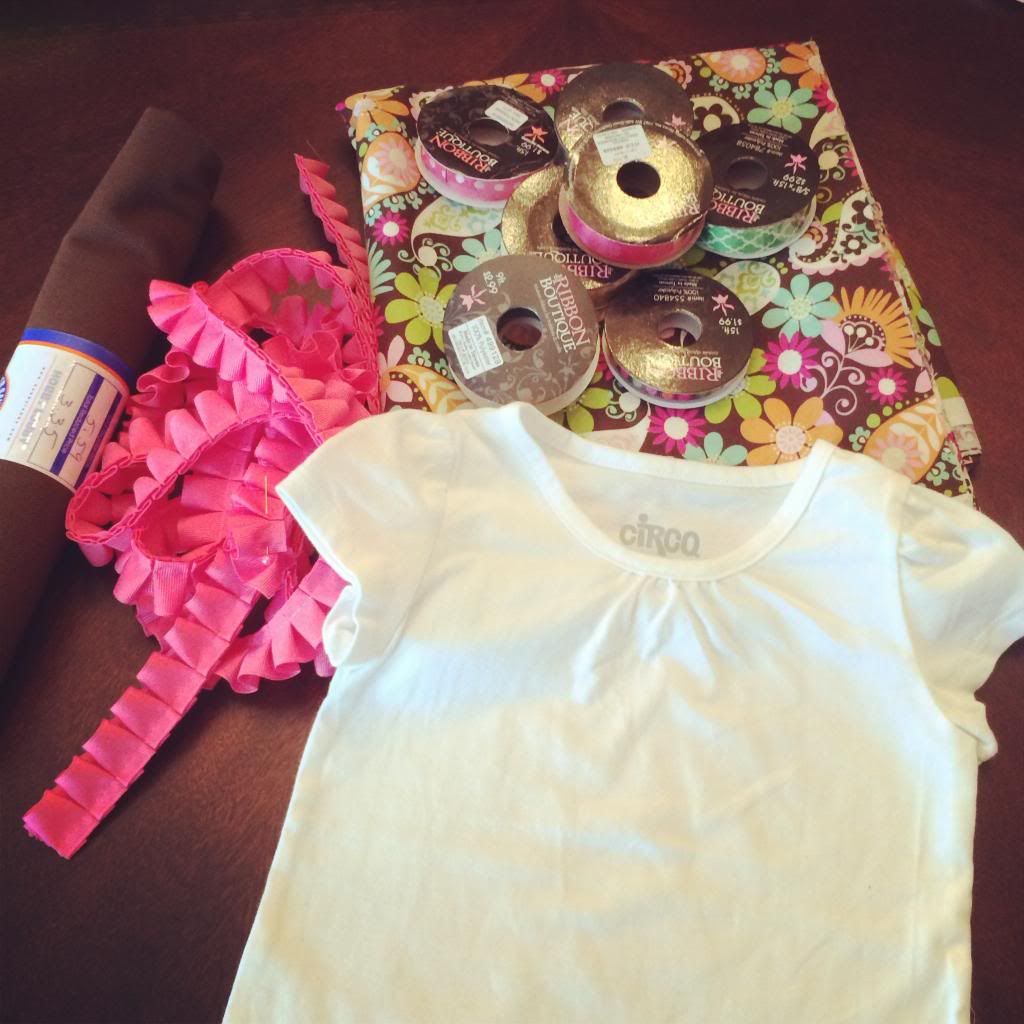 Since I started, I have made Braden and Adam several pair of pajama pants and even made a Thanksgiving outfit for Mackenzie! It was far from perfect and my turkey was totally crooked, but I think it turned out cute(ish)!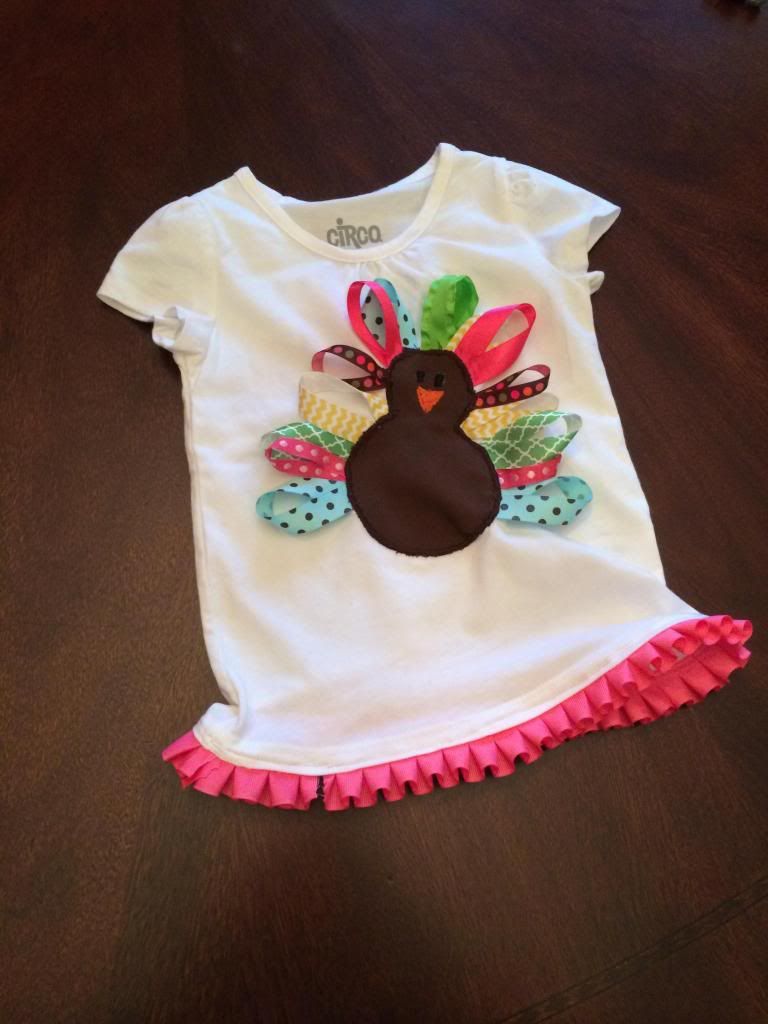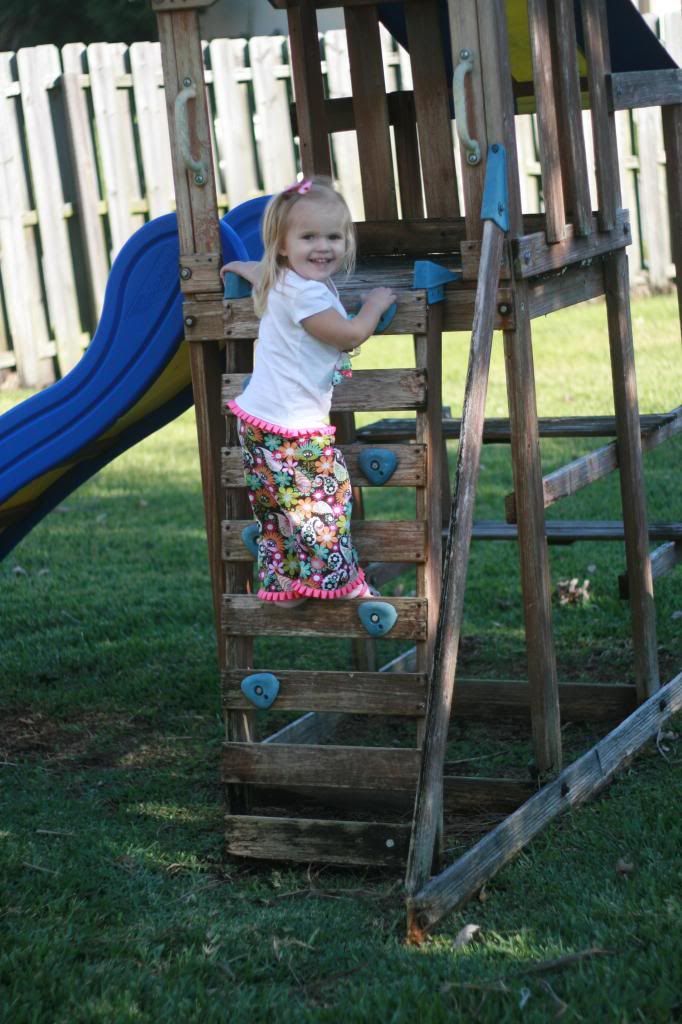 We also got our Christmas lights hung on the house.. that was a fun afternoon project for Adam and Braden.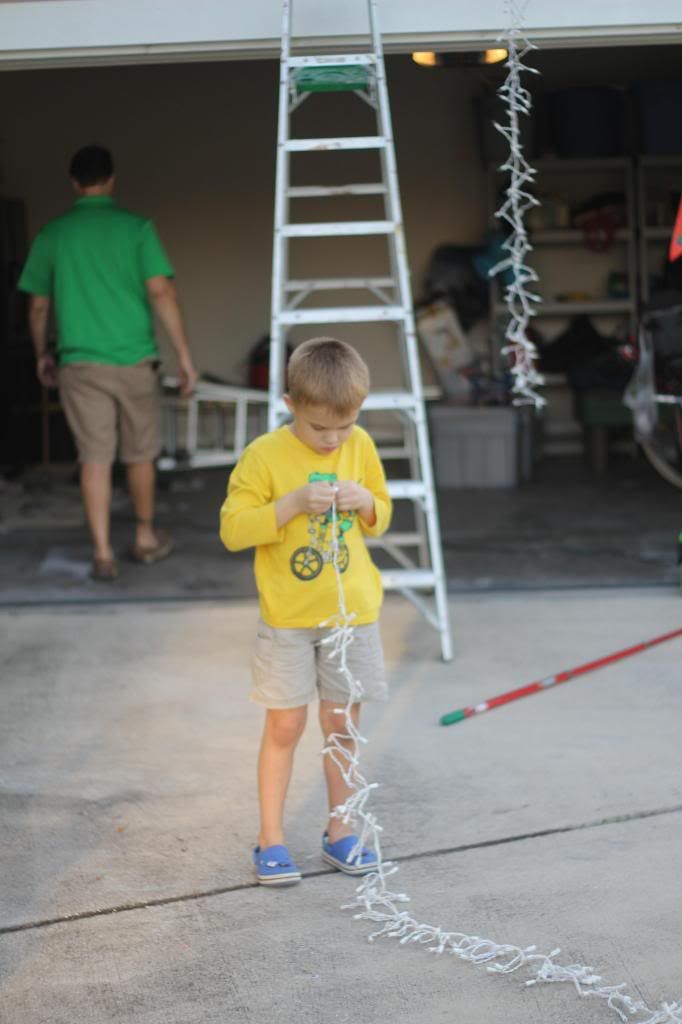 Braden and I played hooky (well, he did, my boss knew where I was) and spent a random Friday at Disney World.  I let him decide what we did all day and he had a blast.  We left Thursday right after he got out of school, he was so excited to spend the night in a hotel and miss a day of school.  Judge if you want, but he hasn't missed a single day yet so I was okay with him skipping a day.  We all deserve a break sometimes!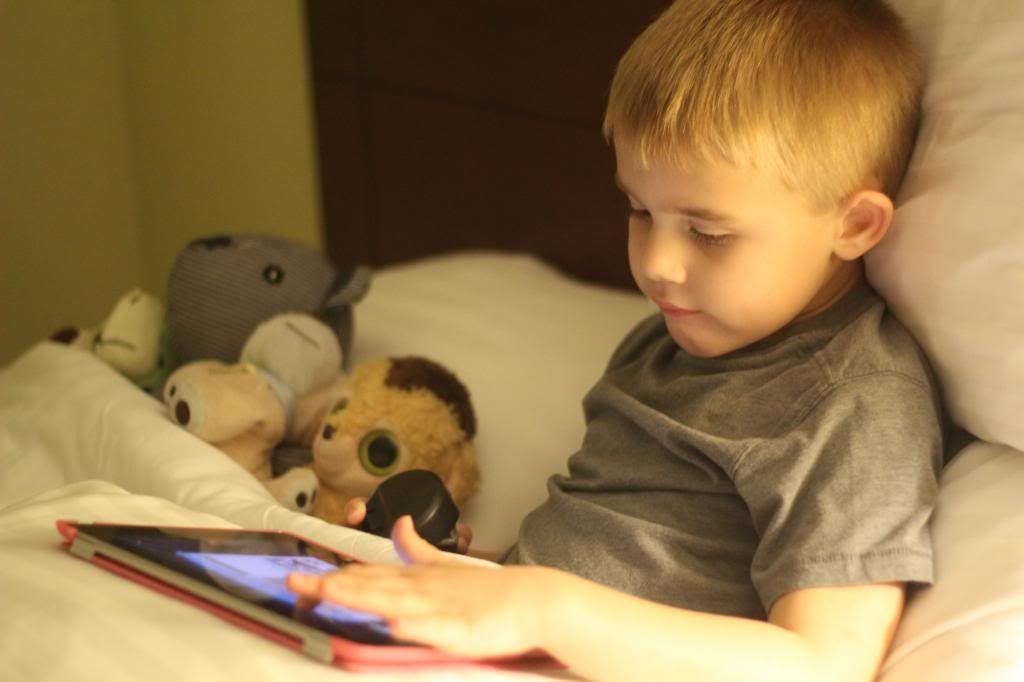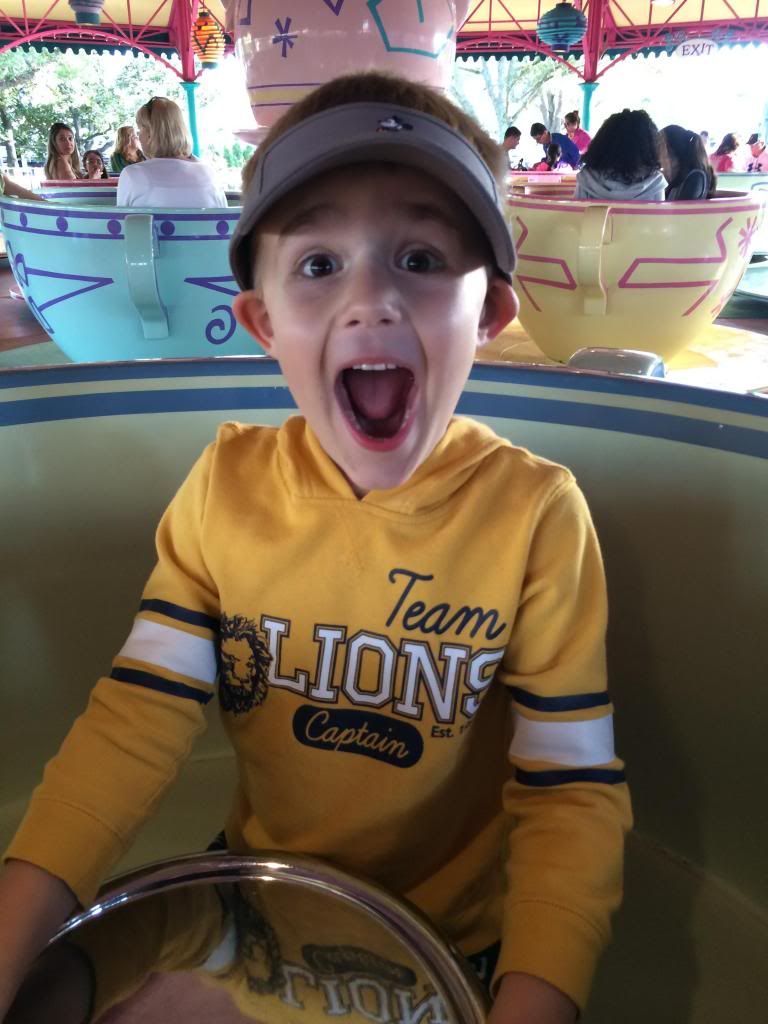 Mackenzie's school had their annual Christmas show and it was the cutest thing ever.  If watching a bunch of 2-year-olds sing and dance to Christmas shows doesn't put a smile on your face, I don't know what will! And as a side note — what is up with parents and their iPads? Seriously? You're going to hold your big iPad up in front of a bunch of parents trying to take pictures of their little one, while everyone else is trying to be polite and work around each other? Poo on you! I have that iPad in most of my pictures from the night, yet the 20 other parents that were in front of me are in barely any. So annoying!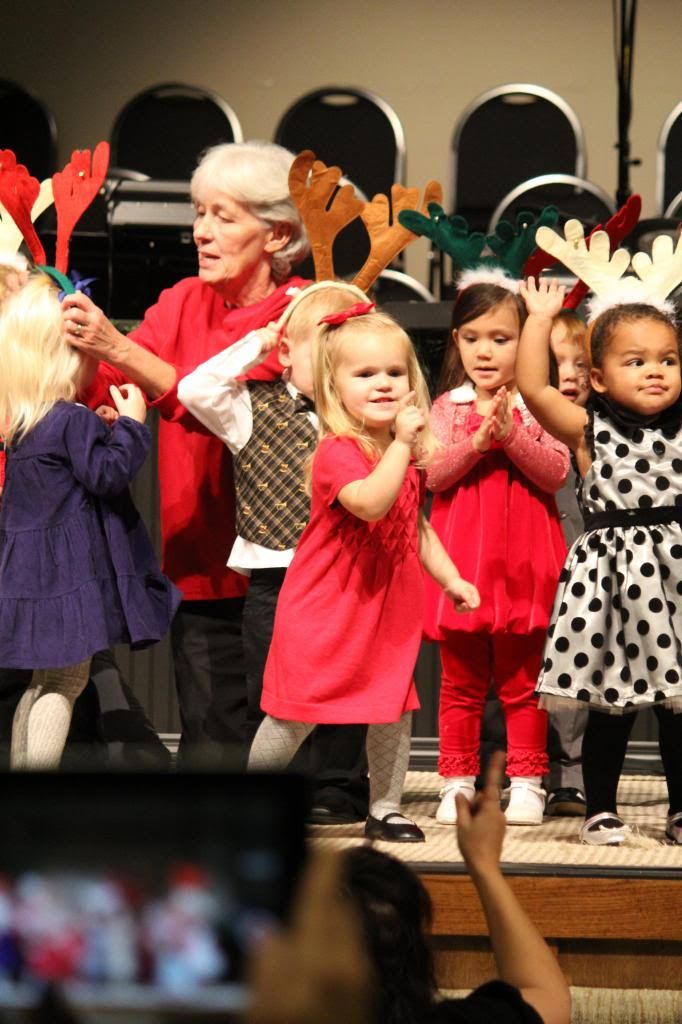 We've been taking a lot of much-needed naps..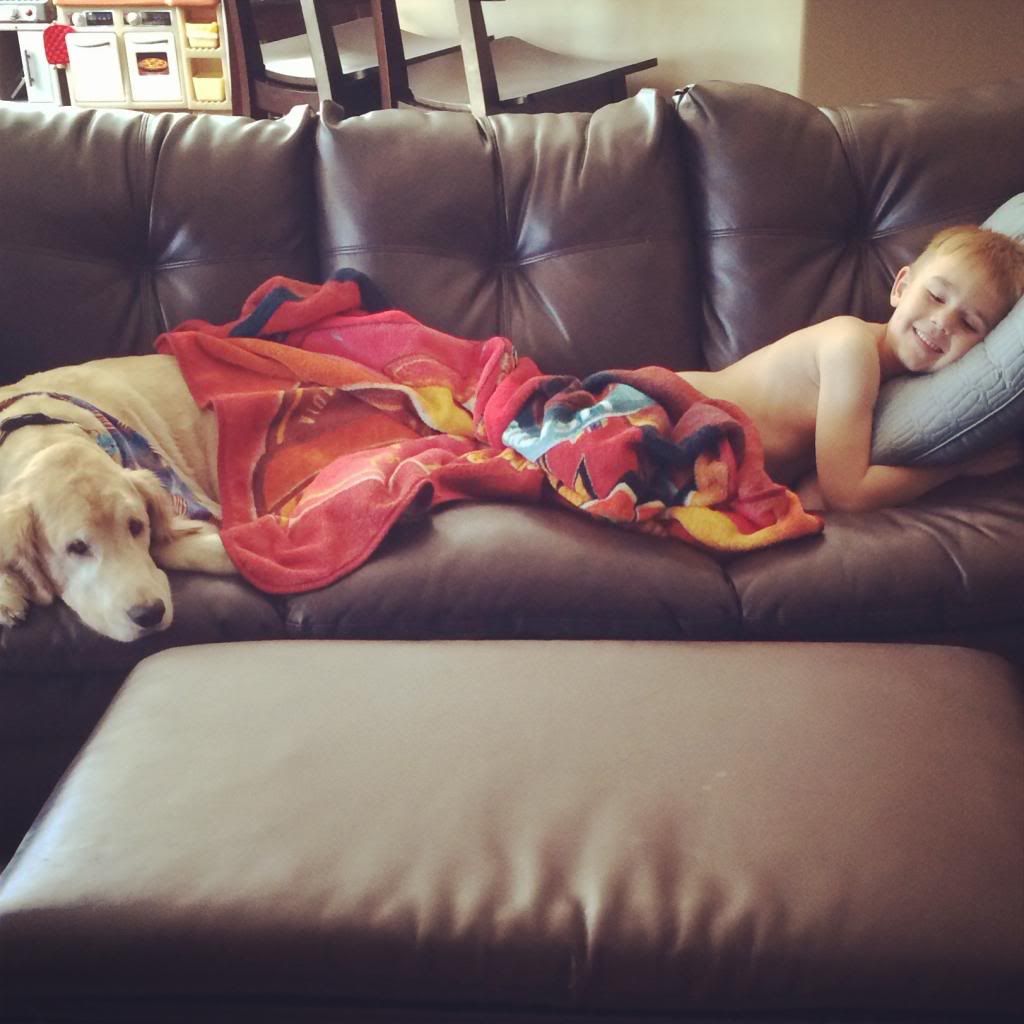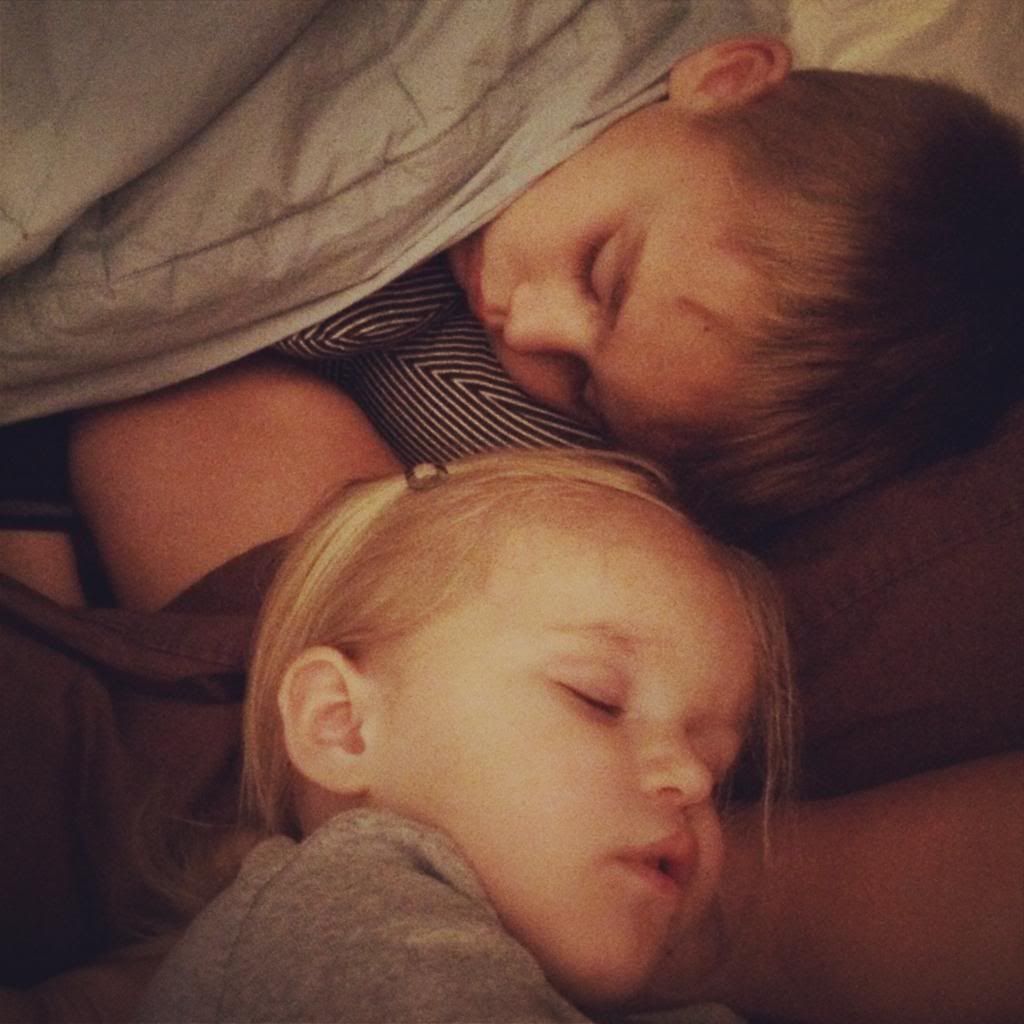 And doing some Christmas shopping.. Braden really wanted to get those for Adam, but unfortunately they didn't come in his size.  He settled on some Spider-Man boxers instead, haha!
We've been watching a lot of our favorite Christmas movies too. Frosty is cute, but Rudolph is still my #1 Christmas movie.
Of course, there's been some running thrown in, since I have another marathon in something crazy like two weeks.  I did the first three miles of this run pre-dawn with Andrea, then met up with the ZOOMA ladies and some friends for a 10-Mile training run at 1st Place Sports at the Town Center, then did the last seven later that night with Andrea.  Still counts as 20 though, right? Right.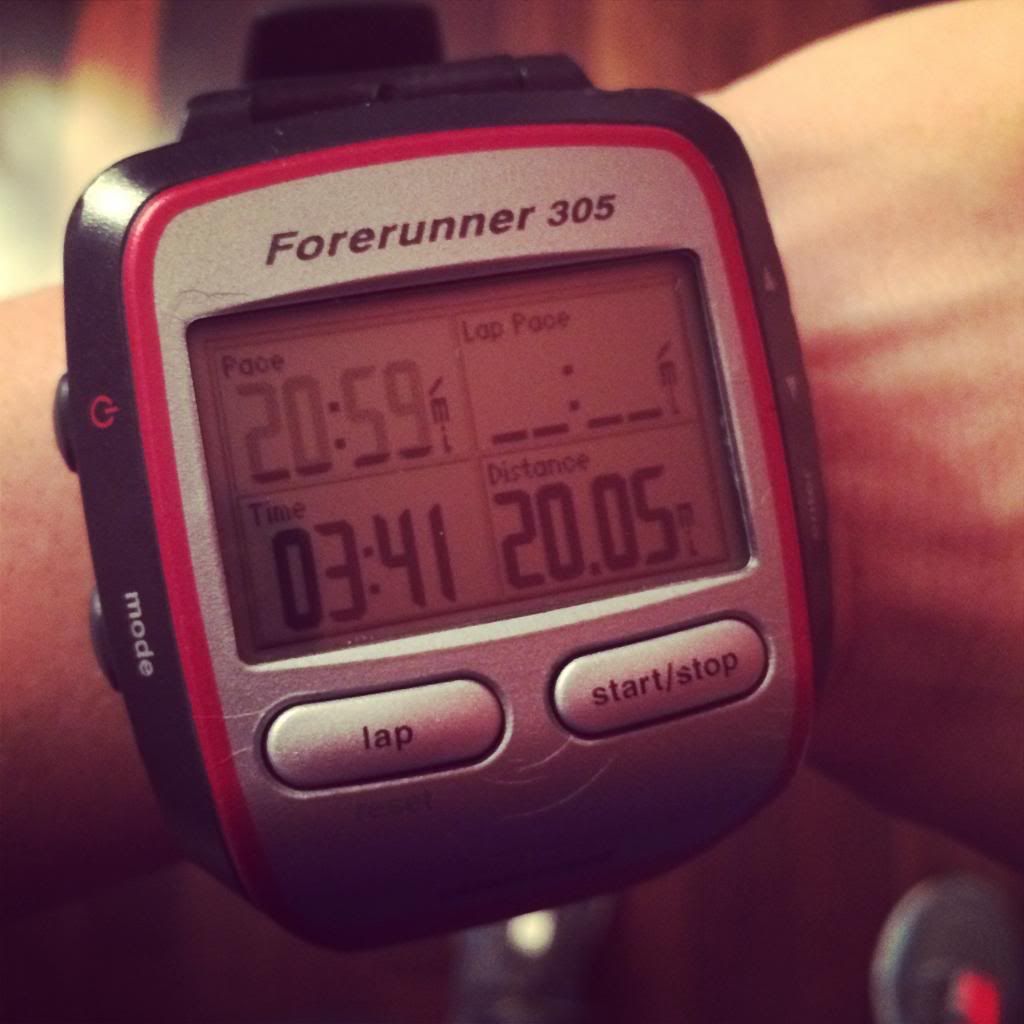 We also had a blast watching the Christmas parade in our neighborhood.  Braden cracked me up running around, dancing like a crazy fool, saying "FREE HOLIDAY CANDY!!"  Adam and I kept trying to tell him that it was Christmas candy but apparently the PC stuff they teach him in school is sticking.  The kids actually caught the parade three times — it came by our house twice (once on the way in our neighborhood, then once on the way out) and again later at my parents house while Adam and I were out picking up a few last minute gifts.
We also found out that my cousin Jordan was accepted to med school and will start next fall — we're super proud of her and Braden had to send her a picture of the two-thumbs-up he was sending her!
And finally, I think I may have the sweetest little boy ever.  I love him to pieces.
So that's some of what we've been up to — busy, busy, busy!  I hope you are all having a wonderful holiday season and soaking up all of the fun time with your families!  Just a few things..
1.  My original giveaway winner never claimed her prize, so I picked a new one — Lisa Van for following me on twitter!  Lisa, shoot me an email and we'll get the gift card out to you!
2.  We have another fun ZOOMA event coming up — a happy hour at Mellow Mushroom here in Jax on January 4th.  Let me know if you'd like to attend and I'll get the details to you!  There's still time to sign up for the 5k or half too, you can do that here — use code "FLAAMB5" to save 10% on your entry fee!
3.  I have been trying out a new product that I really like and I have a giveaway coming up for it soon!
We have another busy weekend/week coming up — a Christmas party with friends, volunteering at a race for the first time, a New Years Eve wedding.. I am looking forward to it all!
Are you taking a lot of time off over the holidays?  What have you been up to?  Any big plans for New Year's Eve??