We all know that I can be a little bit ridiculous at times, right?
For those of you who don't know this, it's true and I freely admit it.  I get these crazy ideas and my husband just looks at me like I'm a whack-a-doo and then the inevitable question comes up, "You're not serious, are you?"
That's pretty much exactly how the conversation went when I told him that I wanted to go to the ZOOMA Florida Training Kick-Off.  Why?  Oh, I don't know.. maybe because it was at 11AM the day after the Wine & Dine half.. a race that ended just after midnight and was followed by an after-party in Epcot.  You know, the one where we don't get to bed 'til around 4AM and we'd have to be up by no later than 7:30AM to get back to Jax from Orlando.
You see why he thinks I'm slightly ridiculous at times.  It's okay, he still loves me.  Most of the time
 Thankfully, after a little bit of convincing, he agreed and we woke up bright and early Sunday after the race, consumed mass amounts of coffee, and headed back toward home.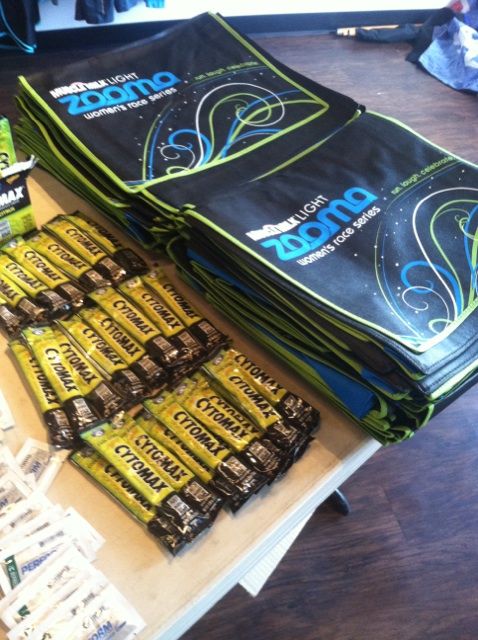 The wonderful ladies of ZOOMA teamed up with the new San Marco location of 1st Place Sports to host a training kick-off.  We got there and were greeted by Brooke, one of the faces behind ZOOMA.  She gave us a brief overview of the race, introduced Jenn and I to everyone since we were there as race ambassadors, then passed out maps of the course.  While she was passing them out, we were talking about the pace and distance we'd be running and she asked if I planned to run fast.  I promise I tried really hard not to laugh.  My legs and my belly were still angry with me so even my version of "fast" (which isn't really all that fast, relatively speaking) was not going to happen that morning.
Another fun fact you may not know about me – I have a HORRIBLE sense of direction.  I'm pretty familiar with the area we were running in, but I was looking at the map and scratching my head.  Thankfully my husband has a much better sense of direction, so he was volunteered to drive in front of all of us to keep us on course.  I know that I was thankful, it would have been a pain trying to run and follow a map.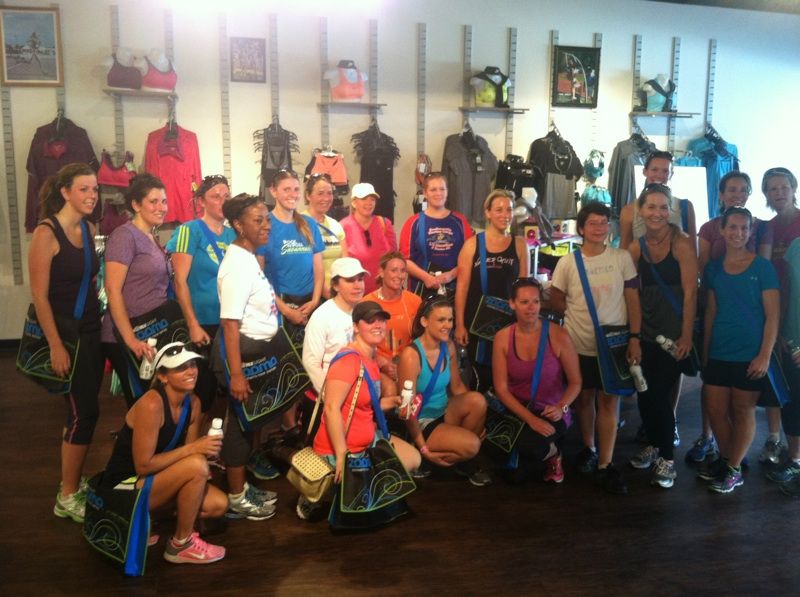 Brooke put out some awesome signs along the way to mark the turns, but there were a few turns that weren't marked and at one point, about half a mile before the end of the run I turned around and realized we were missing a lot of our group.  There were a few odd turns, so I ran back to try to find them and make sure that they weren't lost since I knew they weren't familiar with the area.
I couldn't find anyone!  I finally gave up and turned back around and started heading back toward the store, where I ran into one of the girls and she told me the other group took a wrong turn along the way and was already back at the store.  I ran back in with her and her adorable little girl and we met up with everyone back at 1st Place Sports.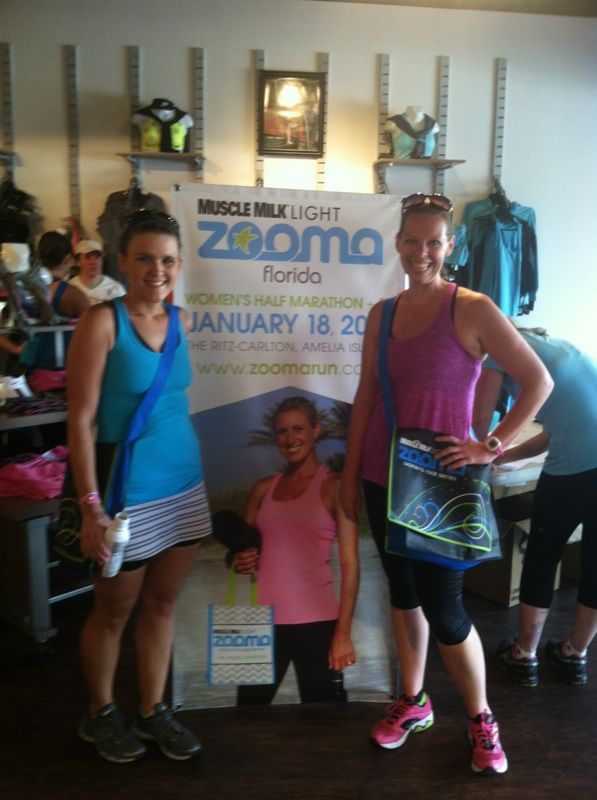 Brooke had a table set up where participants could register for the race, we could grab a Muscle Milk to refuel, and had great swag bags for all of us!  Besides the adorable bag, we all got some Body Glide for Her, Perform gel (love the small packets, awesome for race day!), samples of Cytomax (which is what is provided on the ZOOMA race courses) and a Cytomax water bottle, and some yummy GU!
We all stayed for a bit and chatted — it's so nice to meet new runners in the area and to catch up with old running friends!  ZOOMA is hosting a 10-Mile training run on December 22nd at 6:30AM.  You don't have to be registered for the race to come out and run with us, so come!
If you'd like to go ahead and register, you can do that here.  Use code FLAAMB5 and save 10% off the race fee!
Disclaimer — The opinions are 100% mine, however, as a race ambassador, I received a free entry into the ZOOMA Florida Half Marathon.