Let's rewind again, to the Friday after Thanksgiving, the day before we left for Cocoa Beach for the Space Coast Marathon.
Every year on the day after Thanksgiving, we pull out all of our Christmas decorations and watch Rudolph the Red-Nosed Reindeer while we decorate the tree and house to get ready for the Christmas season.
It is, quite possibly, one of my favorite days of the year.  I love the cozy feeling in our living room once the tree is up, full of ornaments that remind me of so many happy moments from our past.  I love watching the kids get excited over it, and this year they were both able to help with the tree.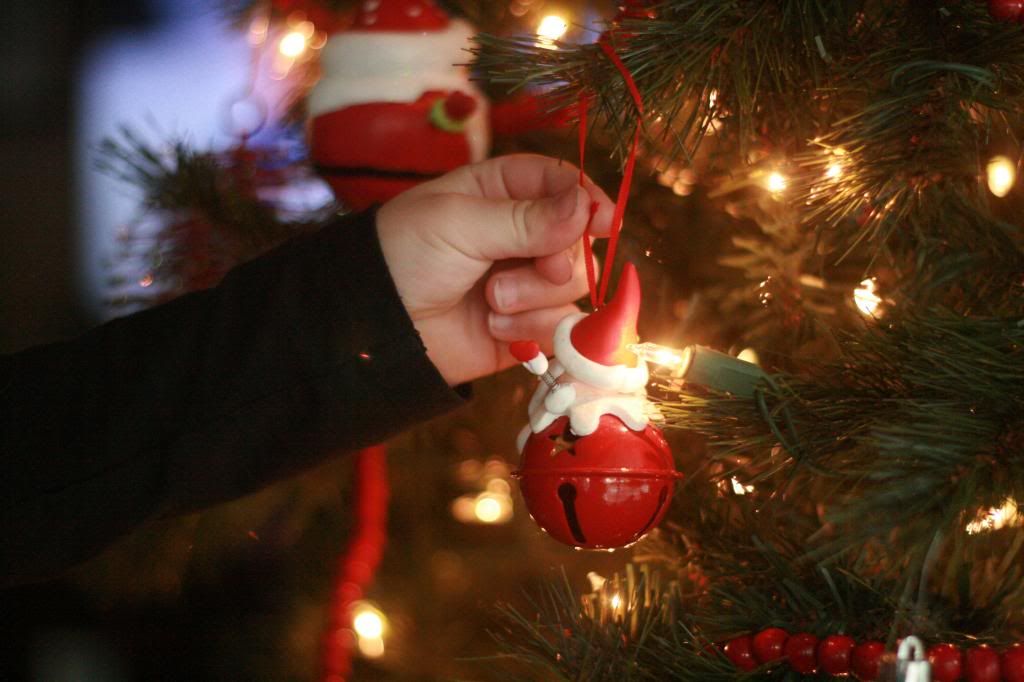 This is also the first year that they actually wanted to watch Rudolph (aka the best Christmas movie ever!) with me. We watched it twice, followed by the old version of Frosty the Snowman. Braden skipped the hot apple cider, in favor of hot chocolate, but Mackenzie snuggled up in my lap with her sippy cup full of cider.
Before we had kids, Adam and I had the same tradition, but ended the night with gouda fondue for dinner, followed by dark chocolate hazelnut fondue for dessert. We've skipped it for the last few years because it was such a mess with Braden when he was little, and really not all that safe. I'm really hoping that next year we can get back to that tradition, I miss it.
While the night was full of happy thoughts and memories, it was bittersweet. When we pulled out the Christmas decorations, we found Sammy's stocking, ornaments, and his Santa picture from his second Christmas with us. I still miss our boy so, so much. I know he is in a better place and no longer in pain, but I wish he could be here with us, snuggling and being just a little bit crazy, just like last year.
I hope you are all having a wonderful holiday season so far, surrounded by those that you love.
What are your favorite Christmas traditions?